A new restaurant from well-known Sioux Falls operators is coming to The Steel District, Lloyd Companies' new development in downtown Sioux Falls adjacent to Falls Park West.
Kirby Muilenberg and Bryant Soberg, owners of management company GMG, are opening The Commonwealth, a new gastropub at the downtown development that will be part of retail space wrapped around its parking ramp.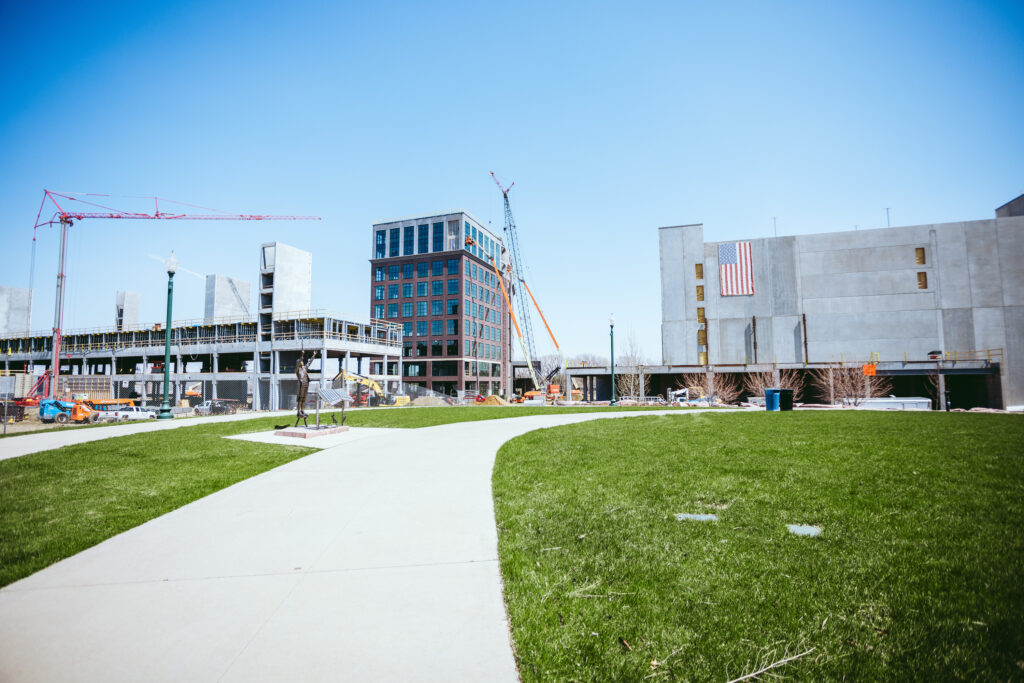 It's the owners' fifth full-service restaurant in Sioux Falls and the second downtown, where they own Wiley's Bar. Other restaurants in the portfolio include Northstar Bar & Grill, Tavern 180 and Tinners Public House.
"The Commonwealth is set to add to the well-established culinary and mixology scene in our city and create a captivating experience for all who step through our doors or onto our patio," said Nicholas Skajewski, Vice President of Operations for GMG.
Skajewski has a varied background as a chef, including at Avera McKennan and R Wine Bar, and is taking on helping design, innovate and implement new concepts like The Commonwealth for GMG.
"We chose to name this concept 'The Commonwealth' because our vision and values have a sense of collective ownership, shared resources, responsibilities and opportunities," he said. "It evokes a sense of unity, inclusivity, equality, and community. Above all – The Commonwealth is cemented to be a welcoming place for all."
The menu will be centered around "selectable small plates" designed to be both approachable and intriguing, he said. Beverages will range from "top-shelf cocktails" to "highly desired wines and artisan mocktails — all using inspiration to celebrate local flavors, seasonal ingredients and our team's artistic culinary skillsets that pay homage to our wonderful community."
The 4,000-square-foot restaurant will be designed with a "distinctive ambiance," Skajewski added, including a spacious, modern patio.
Diners outside will be able to overlook performances at Levitt at the Falls, and The Commonwealth plans to host local musicians.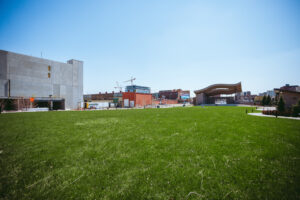 The hope is to begin the buildout in the spring of 2024 and open as soon as construction allows.
"We're thrilled to add The Commonwealth to our growing lineup of retailers and restaurants at The Steel District," said Raquel Blount, Vice President of Commercial Real Estate for Lloyd.
"Their concept is going to enhance the activity in the area, inside and out, and bring a lot of energy to the development. They're strong operators and we can't wait to see what they deliver in this new gastropub."
The Commonwealth joins Pasque Boutique, which recently announced its retail lease, and other tenants will be announced soon, Blount said.
"We've also got a unique gift shop and a full-service salon and spa committing to the space, which leaves very little availability," she said. "There will be more retail coming, but what we have available now has filled up very fast, especially given we won't start seeing openings until next year. It definitely speaks to the desirability of this development and the excitement that's surrounding it."
Learn more about leasing opportunities at The Steel District here.