July brought another record month of apartment leasing for Lloyd Companies, building on strong demand throughout 2020.
"We've just continued to see the trend throughout the spring and summer months," said Ashley Lipp, Lloyd's Vice President of Residential Property Management. "From June to July our occupancy overall increased another 1.2 percent, which is amazing."
While this is always an active time of year for renters trying to move before school starts and the snow flies, this summer has brought even more interest than normal.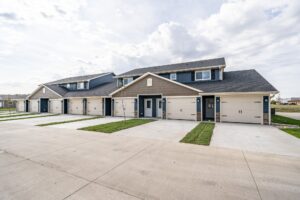 "Renters are especially loving our townhome communities with attached garages," Lipp said. "Those have been very popular. They like how it feels like their own little house with a private entrance, and with COVID, some people also like how that style of living means fewer common spaces. Right now if someone wants a three-bedroom townhome, it will probably be October before one becomes available."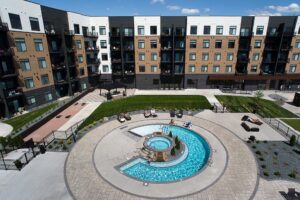 Other properties also have waitlists, including downtown where the newly built Cascade is more than 90 percent leased.
"And that just opened a year ago, so that's exciting," Lipp said. "Really, we're steady at 94 or 95 percent occupancy at nearly every property."
Many people even are renting without walking through a property, she added.
"They're moving here from out of town, so we're sending them virtual tours and they rent that way, and we've seen increases in it throughout the spring and summer for sure."
Want to find an apartment? There are still options.
"We still have availability in our affordable portfolio, so if someone is looking for that and meets the income guidelines, we likely have some nice options," Lipp said. "And then we have some lease-ups that will continue through the end of the year with more units coming online in our newer properties."
Want to get the scoop on what's out there? Just call 334-RENT and a Lloyd leasing specialist will help from there.
"It really is a one-stop-shop," Lipp said. "If you're not sure what's out there in your budget, we have a group of people who can show you apartments, let you know when we might have something coming up and ultimately find something that will work for you."
Mark your calendar for the upcoming Parade of Apartments event, too! It will be held Aug. 22 from 10 to 2 p.m.