Ready to make a move but not sure which option to choose?
Lloyd Companies' semi-annual Parade of Apartments is the perfect time to look inside rental options of all sizes and styles all throughout the Sioux Falls area.
"We will be showcasing a number of different apartments, lofts and townhomes that can accommodate most budgets," said Ashley Lipp, Lloyd Vice President of Residential Property Management.
"This is a perfect day for you to stop out and see all the options available across the Sioux Falls area."
The Parade of Apartments will be held Sept. 9 from 10 a.m. to 2 p.m. at more than 30 apartment, loft and townhome communities: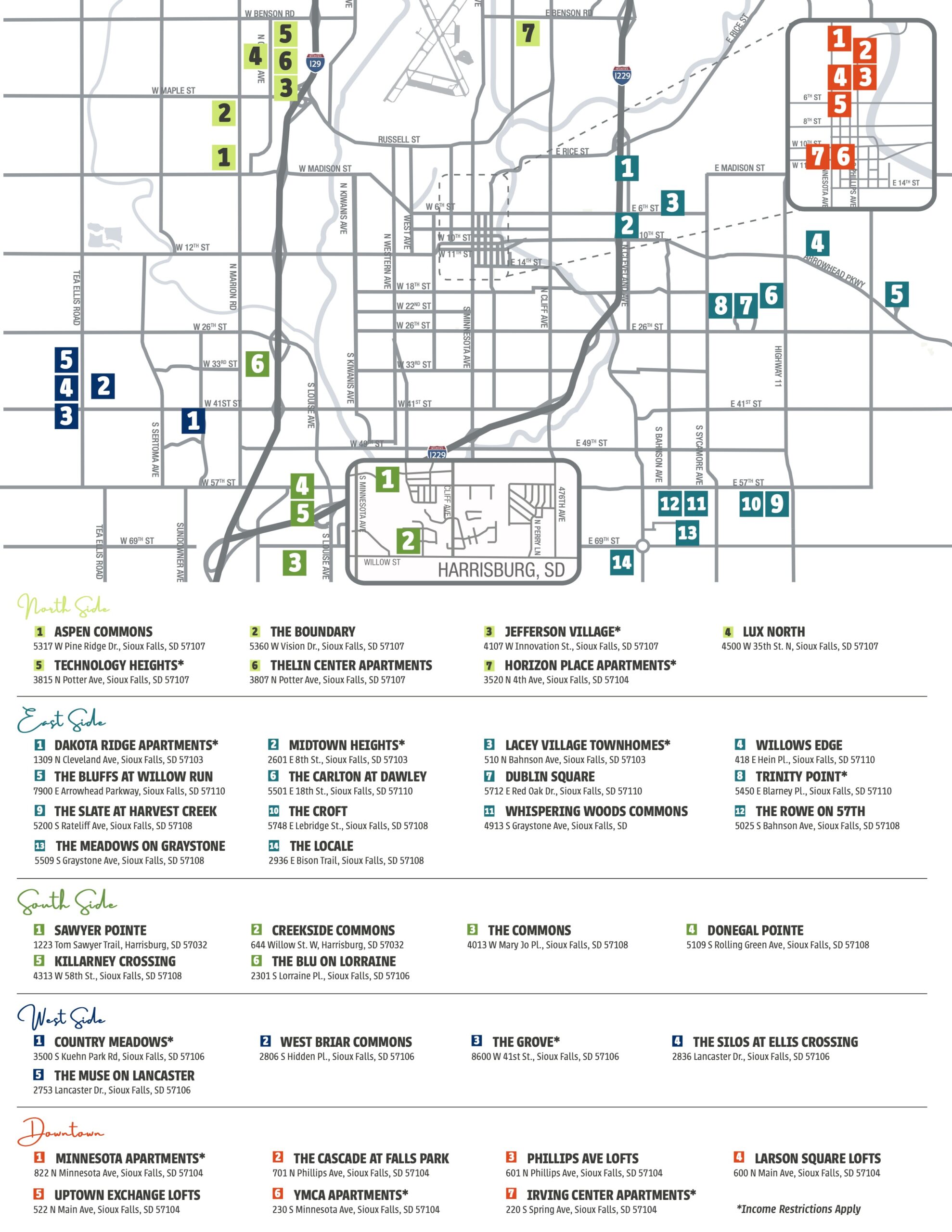 "Because we have so many options available to see that day, it may be helpful to determine in advance what area of the city you want to be on, what your budget allows for, and how many bedrooms you will need," Lipp said.
For instance:
On the east side: The Carlton at Dawley Farm is a must-see on parade day, Lipp said.
"The lobby and amenities are unlike any other in Sioux Falls," she said. "It really is a show-stopper!"
On the west side: Head to the lake for a first look at The Blu at Lake Lorraine.
"It's a fun property to tour," Lipp said. "The apartments offer high-end finishes and some of the best views in the city."
On the south side: The Croft is a new townhome community in southeast Sioux Falls that is just opening.
"It has a fun clubhouse and offers large and upscale townhomes," Lipp said. "It's a must-see for people who are wanting attached garage."
And if you find an apartment you like during the Parade, you still should be prepared to commit quickly, she added.
"With all the new communities that have opened this year, there are more options available than what renters have seen the past few years," Lipp said. "However, things still move quickly, and there is no guarantee that the apartment you see today will be available tomorrow, so we still encourage you to start looking at least 60 days before you need to move, and when you find what you are looking for apply right away."
Apply during the parade and you might win one of multiple Visa gift cards valued up to $500. Plus, additional specials may apply during the event.
Not going to be in town or can't get to all the apartments that interest you? There will be virtual tours offered beginning at 10 a.m. To find them, click here.
Or, give our leasing team a call at 605-334-RENT any time for personalized tours to help you find your perfect home!