The Link is just weeks away from beginning to serve the community, and we're honored to be part of it.
Lloyd Companies is serving as the general contractor for the first-ever community triage center located at 132 N. Dakota Ave.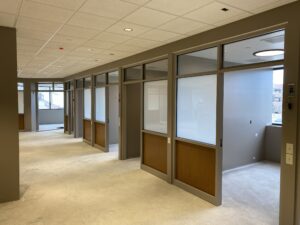 This partnership between the city of Sioux Falls, Minnehaha County, Avera Health and Sanford Health will help meet the needs of individuals and families by addressing gaps in services for people living with mental health and substance abuse challenges.
"This is one of those projects that truly captures what Lloyd Companies is all about," Lloyd's CEO Chris Thorkelson said. "It's so much more than working on a building; our team knows we're helping create a place that is going to change lives, save lives and be there for people when they are most in need."
The building is on track to open in June, decreasing pressure on jails, health care centers and emergency departments.
"We're on schedule and on budget," Superintendent Cory Garbers said. "We completely gutted down to the exterior walls, studs and everything, reframed everything, so it's an entirely different space."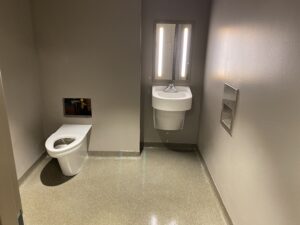 Some of the unique areas include rooms designed for detoxification and areas meant for de-escalation.
"They're completely masonry rooms, so people can be isolated from the group until they calm down. That's unique. We don't build many of those," Garbers said.
Construction is scheduled to be completed on May 21, at which point it will be turned over to The Link's team to prepare for opening.
"There have been a number of COVID-related challenges with the factories and getting materials, but we battled through it and stayed on track," Garbers said. "But it's a great project to be involved in. It's going to serve a good purpose for downtown and the whole Sioux Falls area. I think they're going to be busy."
Learn more about The Link.