Start with the feel and amenities of luxurious downtown living. Then add all the appeal of eastside living at Dawley Farm Village with a home close enough to walk to shopping, dining and entertainment.
That's the total package offered by The Carlton at Dawley, Lloyd Companies' newest apartment community, which is beginning to take interest from prospective tenants.
The first 83 apartments and clubhouse are on track to open later this fall, with the remaining 69 apartments finishing next spring.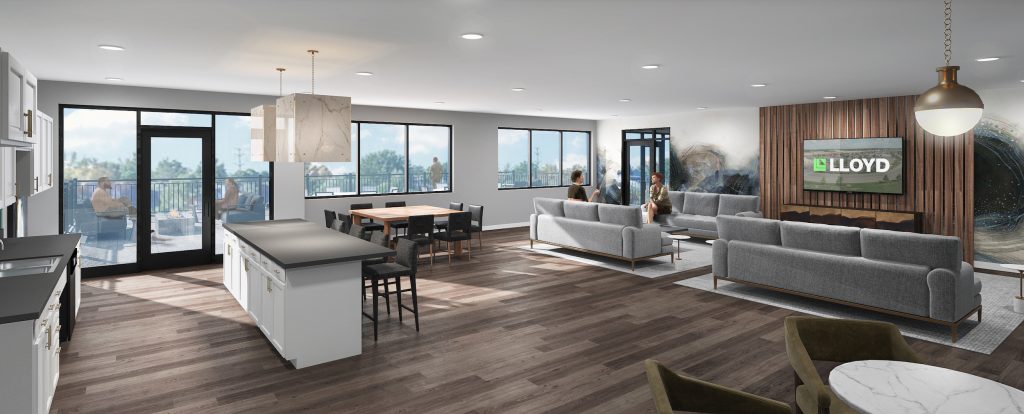 "This is definitely a standout community for us," Lloyd's Regional Manager Nikki Johnsen said. "You are getting the downtown feel combined with the Dawley Farms experience, and there's truly nothing like it in Sioux Falls."
The four-story building sits in the middle of the development along East 18th Street and offers studio through three-bedroom apartments.
"These apartments include a full appliance package, large closets, smart home technology and some have patios or balconies," Johnsen said.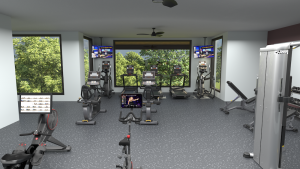 The community space is exceptional, she added.
Residents will enjoy an indoor pool and hot tub, fitness center, Starbucks coffee bar, first-floor lounge, second-floor community room, dog park and even a rooftop patio with an outdoor kitchen.
"There are so many extras here," Johnsen said. "The second we started talking to people, we heard a lot of interest. And once we start taking applications from tenants, we expect a very strong response."
The contemporary, sophisticated design was inspired by the concept of handwritten letters of the past – with envelopes sealed with a classic wax stamp—with the goal of creating an atmosphere that inspires conversation and relaxation.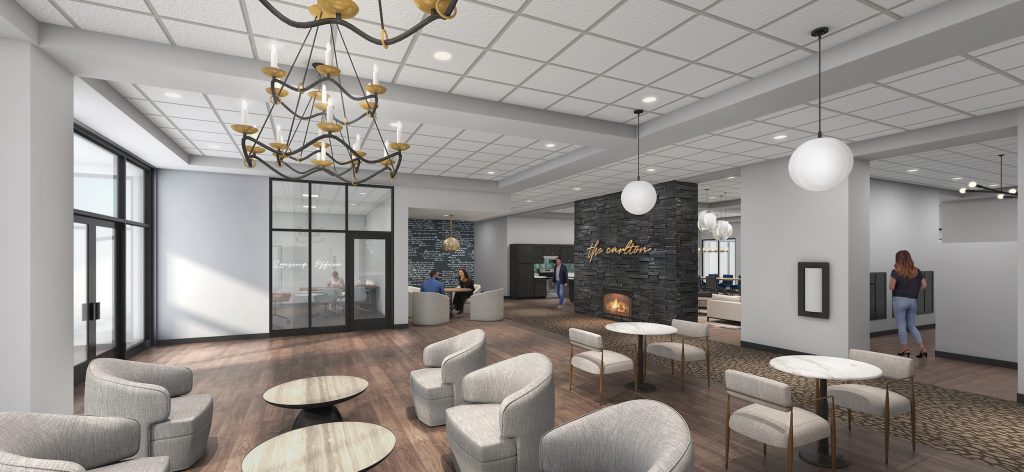 "Once you see the clubhouse, you'll connect with it," Johnsen said. "It's a little darker, with navy and gold tones, and really pretty."
The Carlton also will include its own retail or office space on the ground floor, with 40,000 square feet providing a range of size options for businesses.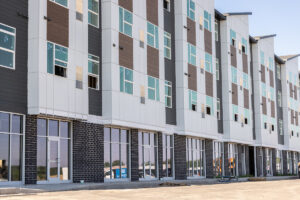 "We're really looking at opportunities for the service market to grow on the east side," said Raquel Blount, Lloyd's Vice President of Commercial Real Estate.
"There are things the east side is looking for, from salons to medical services. And we're excited to combine the Carlton with the nearby Active Generations development because between the two, the population base at Dawley Farms is really growing."
The ground floor also represents opportunities for food and beverage businesses, Blount said.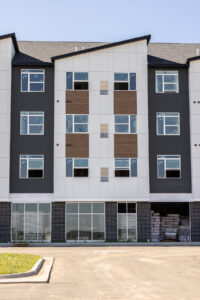 "Having that build-in customer base upstairs and nearby, with all the offices and retailers filling in, will be a big advantage. We've definitely seen similar successes at other mixed-use projects like this."
The Carlton is Lloyd's second apartment community at Dawley Farms. Dublin Square has been popular from day one and continues to draw new residents, Johnsen said.
"People love living there and we know they're going to say the same about the Carlton," Johnsen said. "There's just nothing like being able to walk to Target, for a manicure, a movie or to grab a coffee or meal. It's a whole lifestyle and we can't wait to offer it to more people."
Thinking of living at the Carlton? You can put on a hard hat and take a tour to see it for yourself! Call 334-RENT to get connected today. Considering locating your business there? Call Raquel Blount at 605-728-9092.