Get energized on St. Patrick's Day by stopping at Scooter's Coffee for a free drink on us!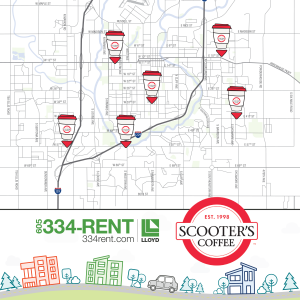 We are a family-owned business and we're proud of our Irish heritage and always ready for a reason to celebrate.
So tomorrow, March 17, head to one of these six Scooter's Coffee locations and walk or drive away with a free drink of choice.
Freebies will be poured as long as the budget allows, so get there bright and early to perk up your St. Patrick's Day!
And, when you're ready for your next apartment, just visit 334rent.com or call 334-RENT and our leasing team will help you take it from there.