There's a lot to celebrate in Lloyd Companies' residential property management division this year.
Achieving Goals
Third-quarter leasing "was fantastic," said Ashley Lipp, Vice President of Residential Property Management. "We ended September at 94.98% occupancy portfolio-wide, which is incredible. It's close to a level we haven't seen since 2015, and we have about 2,500 more units now than we did then."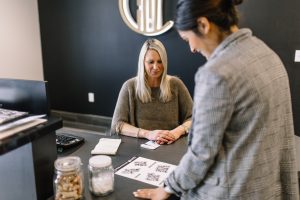 Other key metrics are tracking just as strong.
"Year-over-year, we're tracking better in terms of unpaid rent, which is honestly amazing in the middle of a pandemic during a time when unemployment was high for a while," Lipp said.
As for concessions driving leasing, "we are hundreds of thousands below last year, so we really are seeing improvement in all areas of property management and not just occupancy," she continued. "I couldn't be more proud of what our team has accomplished."
Lloyd took some key steps this year to enhance its property management capabilities, including establishing a central leasing office. Now, leasing agents connect directly with prospective tenants to show them apartment options across the portfolio.
"We're able to drive traffic exactly where we need it," Lipp said. "They talk to the person to figure out exactly what they want and we get them into something that fits their budget and it's a one-stop approach we didn't have before. If someone comes to Lloyd, we're going to find a place that's right for them."
Upcoming Communities
Several properties are in lease-up and seeing a strong market response including Whisper Ridge, on East 69th Street east of Southeastern Avenue, The Locale, just west on 69th Street, and Lacey Village Townhomes, a tax credit community on 6th Street and Bahnson Avenue.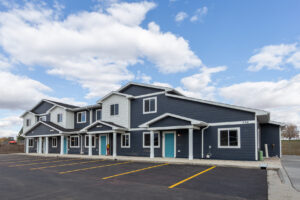 "There's a ton of interest in all three properties," Lipp said. "We're also seeing an uptick in people coming from other states. I even see it on resumes I'm getting."
Lloyd is planning multiple new multifamily developments, including two that will open this coming spring The Rowe on 57th and Sawyer Pointe.
The Rowe on 57th will bring a mix of apartments and townhomes to East 57th Street and Bahnson Avenue.
"It will have a very unique personality when it comes to design," Lipp said. "We're trying to be a little more like some of the projects you see in bigger urban markets where there are bright murals on the walls with a little retro vibe. We're really excited about it."
Residents will enjoy a large clubhouse, pool, community room, fitness center and a really cool vibe.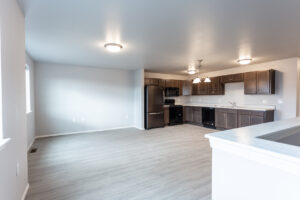 Lloyd is also building onto its 60-unit Sawyer Pointe project in Harrisburg adding another 144 apartments plus a clubhouse.
Watch for major projects later in the year on the west side at 41st Street and Ellis Road and near the USD Community College for Sioux Falls, as well as in the Des Moines market where Lloyd is working on multiple projects.
"Overall things are just going really well and I'm looking forward to a busy 2021," Lipp said. "I think COVID has forced us to be innovative and we've really come up with some game-changers because of it."