If a new apartment is in your future, this Parade of Apartments needs to be on your calendar. On Saturday, April 29 from 10 a.m. to 2 p.m., tour more than 30 lofts, apartments and townhomes at Lloyd Companies' Parade of Apartments.
You'll quickly find out why Lloyd's 605-334-RENT apartment leasing team is the group to call when searching for your new home. Plus, apply for your new home during the parade and you'll be entered to win a $100, $250 or $500 gift card.
"Leasing is going great," said Ashley Lipp, vice president of residential property management for Lloyd Cos. "We are continuing to see strong occupancy on our existing properties and have been busy building more apartments and townhomes to meet the housing demand. We are happy to be able to provide more options to our future residents!"
This spring brings tons of new and improved living options. On the northwest side, The Boundary and Aspen Heights both offer studio, one, two and three-bedroom apartments.
"And they each have a full amenity package with a unique personality, so be sure to stop by both," Lipp said.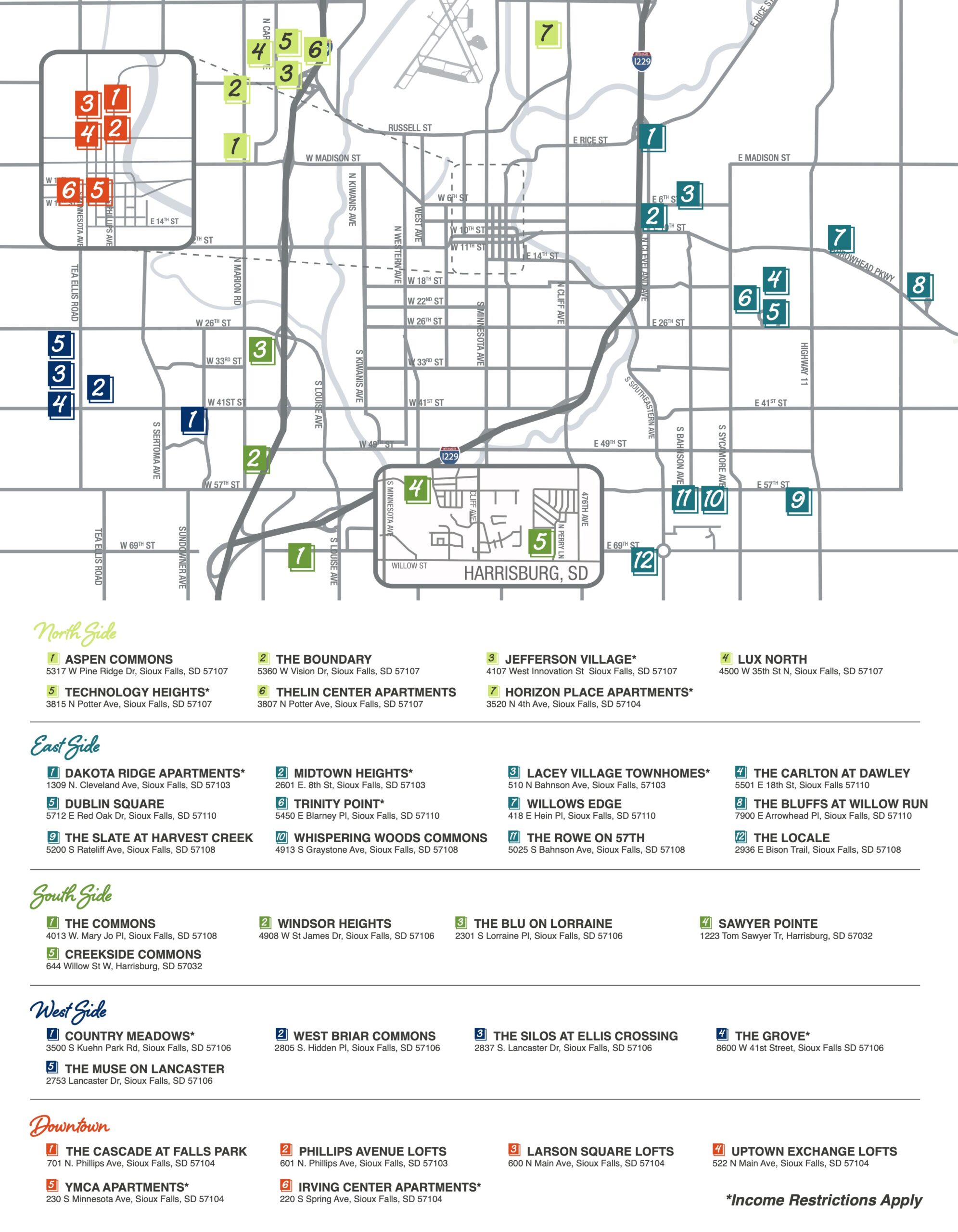 On the southeast side, The Slate at Harvest Creek will be available for tours, offering popular new two and three-bedroom townhomes all with attached garages.
Love east-side life? The Carlton at Dawley Farms is open and a new favorite for apartment living.
"This is a brand-new luxury apartment community that has a grand lobby, underground parking, indoor pool, and apartments with amazing views," Lipp said.
Even lakefront living is an apartment option now. The BLU on Lorraine will be open for tours of the lobby during the parade.
"This community offers an amazing view of Lake Lorraine and is truly a one-of-a-kind project that is a must-see," Lipp said.
During the Parade of Apartments, you can take a self-show, guided or virtual tours through apartment communities in Sioux Falls and Harrisburg.
Wondering how to begin? Lipp suggests checking out this list of available properties participating in the parade event.
"You can also call one of our leasing agents at 605-334-RENT and they can answer your questions on all of our properties," she said. "It helps if you know what area of the city you would like to live in since we have options on all sides. We are looking forward to seeing everyone at this year's parade!"
To follow the Parade of Apartments event on Facebook and join the virtual parade, click here.