We've been so busy we barely noticed as one year passed and another began at Lloyd Companies!
But this seemed like a good time to look back and look ahead at some of our key accomplishments from 2018 and our priorities for 2019.
"We had a tremendous year in 2018, thanks to our outstanding team, customers and the communities we serve," CEO Chris Thorkelson said. "We truly can't wait to see what more 2019 will bring."
Here's a quick look at what we've been up to!
The Cascade at Falls Park
Who could forget our first-ever lottery party? We celebrated our downtown development The Cascade in a big way in the summer of 2018, drawing names for those who would become the first to select their apartments at our new downtown project.
The first residents will move into The Cascade this summer, along with Severance Brewing Co. on the first floor and other retailers we expect will follow. We're starting construction on the second building of The Cascade, which will open in 2020, and we can't wait to show you the outstanding outdoor experience that awaits all our residents.
Bonus: Our neighbor The Levitt Shell will hold its first concerts right as The Cascade opens!
Park 88
Our first signature project in the Des Moines market is a memorable one. We opened Park 88 in 2018 in a beautiful area of West Des Moines.
There was strong demand for these new apartments, which drew residents from across the country with its beautiful design, outdoor features, technology, pet-friendly amenities and free Starbucks drinks.
We're not done building there, either. More new townhomes likely will be starting this year.

Empire Place
It's the premier retail site in South Dakota, and we're ready to bring it to life.
Empire Place, a new retail development in front of The Empire Mall on the former Sioux Falls Ford property, will bring new stores and restaurants to the state's busiest retail site.
We're helping develop and lease the property and already are experiencing strong interest in it. We expect to begin transforming the site this fall.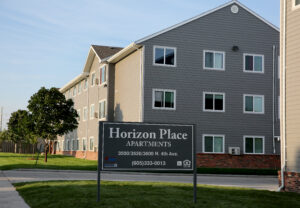 Affordable Housing
Our mission at Lloyd Companies is to improve the quality of life for those in the communities we serve, and one way we achieve it is through partnerships that increase the availability of affordable housing.
In 2018, we were excited to return to our roots at The Horizon Apartments, the first tax credit project our founders, Craig and Pat Lloyd, completed in the early 1990s in partnership with Citibank.
The 62 units at 3520 N. 4th Ave. then became part of a relationship with Inter-Lakes Community Action, where they help families using the Heartland House transition into more permanent housing.
Since the spring of 2017, we have been renovating each unit, with all new flooring, kitchens and bathrooms so it's now like a brand new building.
This year, we'll be working on The Residence at Greenway, a 42-unit project providing housing for income-qualified seniors and disabled residents.
Lloyd Construction will demolished the existing 1970s-era apartments at 3008 E. 6th St. and replace them with new one and two-bedroom units.
Then we will partner with Affordable Housing Solutions to provide support staff for residents who need help with daily living.
We'll also be working on Technology Heights II, which will build on our successful first phase of housing at 3810 N. Career Ave.
This is a project designed for all, and target incomes will be people in the 30-to-50 percent of median income range. Rents will be as low as $442 for a one-bedroom and around $1,000 for a three-bedroom.
This phase will include 39 units in a mix of one, two and three-bedroom floor plans.

We can't wait to welcome Fleet Farm to Sioux Falls. Lloyd Construction is building the new 185,000-square-foot store at the Sanford Sports Complex. It's on track to open in late spring.
We're also honored to be a preferred developer for Fleet Farm, helping develop, finance and build new locations throughout the Midwest. We plan to open a location in Cedar Rapids, Iowa, later this year as well.
69th & Louise
Our Lloyd Construction team has made plenty of trips to the busy corner of 69th Street and Louise Avenue lately.
We were proud to be the contractor for Cornerstone Bank, which opened its two-story flagship location on the northwest corner in late 2018.
Next to Cornerstone, we're under construction on WilLiquors, a two-story, 26,000-square-foot liquor superstore opening in Sioux Falls later this year.
And we're honored to be building the Avera Addiction Care Center, a one-of-a-kind place for those seeking treatment for drug and alcohol addiction. It's on schedule to open later this year.

Prairie Hills Galleria
2019 will be an exciting year at 69th Street and Western Avenue, as The Prairie Hills Galleria brings new retail and office options to the growing southwest part of Sioux Falls.
The two-story, 25,000-square-foot building will include fast-growing Goosmann Law Firm and is attracting tons of interest from other retail and office users.
Lloyd Companies is developing, building and leasing the property, which is scheduled to open by mid-2019.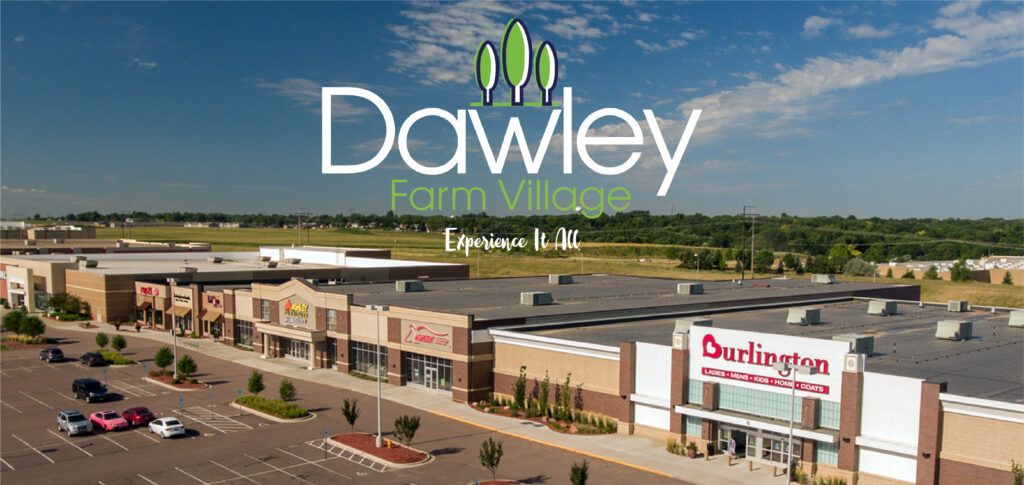 Dawley Farms & Dublin Square
We continue to experience strong interest in the east side, with Dawley Farms and our adjacent Dublin Square apartments.
Dawley Farms, which Lloyd Companies represents and manages, landed a new Best Western Glo hotel in 2018. It's scheduled to open this summer, and we anticipate additional exciting announcements for Dawley Farms this year.
Dublin Square, which now counts 300 apartments and townhomes, added new flat-style apartments late last year and will continue to open them this year.
And we're really just getting started! Keep watching www.lloydcompanies.com throughout the year for the latest on our work.