It's National Travel & Tourism Week, but that could be any week inside Lloyd Hospitality Group.
Lloyd's newest division got off to a fast start, powering through the pandemic, and now is positioning itself to take advantage of a potentially big travel rebound.
"Regional locations you can drive to are where people are heading right now and will be for the foreseeable future," said Jennifer Seifert-Brenna, Lloyd's Vice President who oversees the hospitality division.
"Our markets, those in South Dakota and others we're focusing on, never hit low lows. They're strong markets and the industry is ready to get back to serving guests and communities."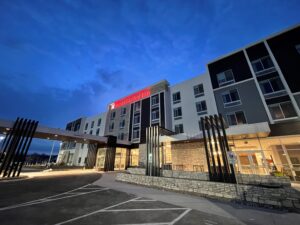 Earlier this year, Lloyd Hospitality opened its first hotel – the first Hilton Garden Inn in Cedar Rapids, Iowa, "and it's doing really well," Seifert-Brenna said.
"It's similar to our markets in South Dakota. Leisure and group travel has bounced back nicely. Corporate transient travel is bouncing back. It's the corporate group business that will take longer, but we're starting to see that transform this fall with more meetings being booked."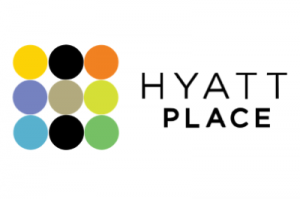 Next up: Rapid City.
Lloyd Companies is finalizing design for a downtown redevelopment site that will include a Hyatt Place hotel. The 117-room hotel will be the city's first Hyatt Place.
"It's a mix of rooms that is really balanced and allows us to look at renting to both the corporate and leisure traveler," Seifert-Brenna said. "When you look at downtown Rapid City, there are so many times during the year with high leisure travel that I wanted to capture a product that would appeal to both markets."
The hotel will offer both a breakfast and an evening bar, and Lloyd is customizing the meeting space for the Rapid City market. It likely will open in early 2023.
And, closer to home, work continues on what will become a truly signature hotel in downtown Sioux Falls: The Canopy by Hilton planned for the former Sioux Steel property.
"That hotel is still very much on track and along with Rapid City it's among our primary focuses," said Luke Jessen, Senior Director of Development.
"We're looking forward to sharing a slightly updated concept and timeline soon."
And Lloyd Hospitality continues to look for future opportunities in regional markets.
"We're constantly researching and looking," Seifert-Brenna said. "Fargo, Omaha, Des Moines are some areas where we're open to opportunities. And we have a passion for looking at downtowns, so that's a focus I have in researching markets."
Want to learn more about Lloyd Hospitality Group? Click here.