Lloyd Companies is combining two of its favorite things – downtown and dogs – in gifting a new dog park in Uptown Sioux Falls.
Lloyd's donation will fund the new play space for four-legged friends at Jacobson Plaza, the multi-amenity new addition to Falls Park West funded with a lead donation from business owners Garry and Dianne Jacobson.
"The Jacobson family shares our passion for Sioux Falls and for downtown and has stepped up in a big way philanthropically to make this plaza a reality," Lloyd's Co-Founder Craig Lloyd said.
"Pat, myself and our entire team are grateful for what they've done and are honored to be able to contribute and make a great project even better."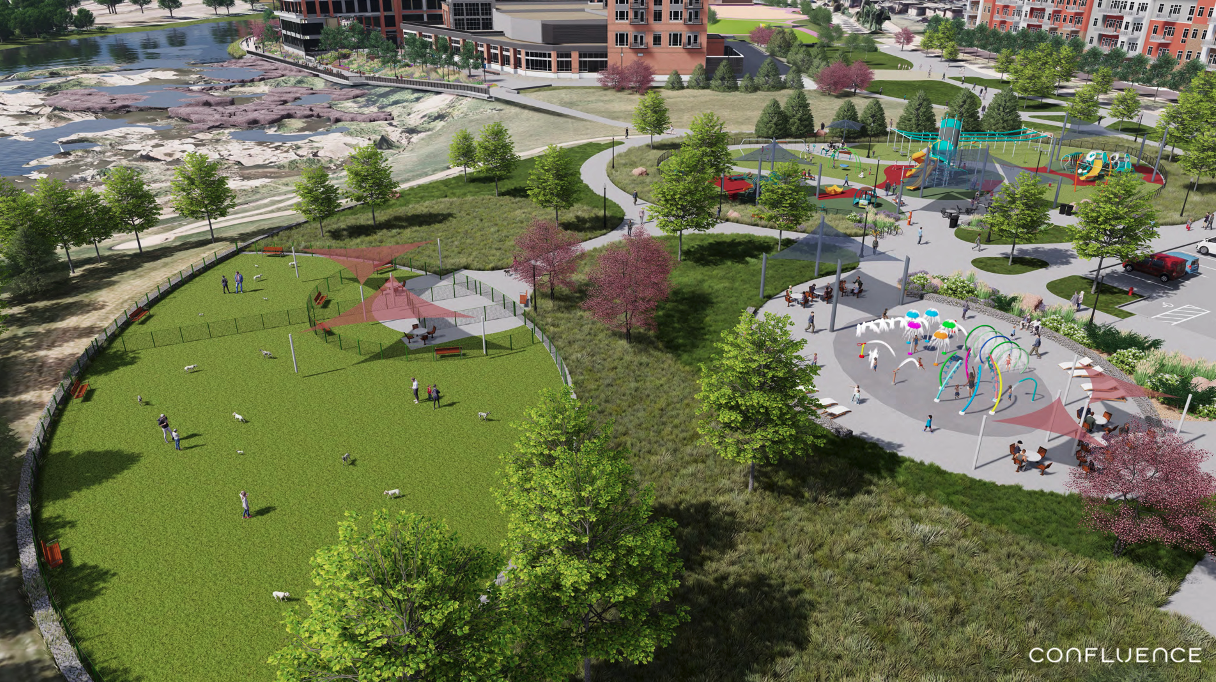 Jacobson Plaza will include an ice ribbon, accessible playground and new splash pad, in addition to places for skate rental, concessions and gathering.
The dog park – called Pawsible Park – at Jacobson Plaza will be a large, turfed area ideal for the growing number of nearby canine neighbors.
"When it comes to Sioux Falls, we're all about what's possible – or 'pawsible,' if you will," Pat Lloyd said. "We think the name of this park builds on the inspiration of the Arc of Dreams, which symbolizes those who saw and believe in the possibilities Sioux Falls holds for all – and of course, that includes the animals we love as well."
The city plans to bid the Jacobson Plaza project later this year and hopefully open it by the end of 2024.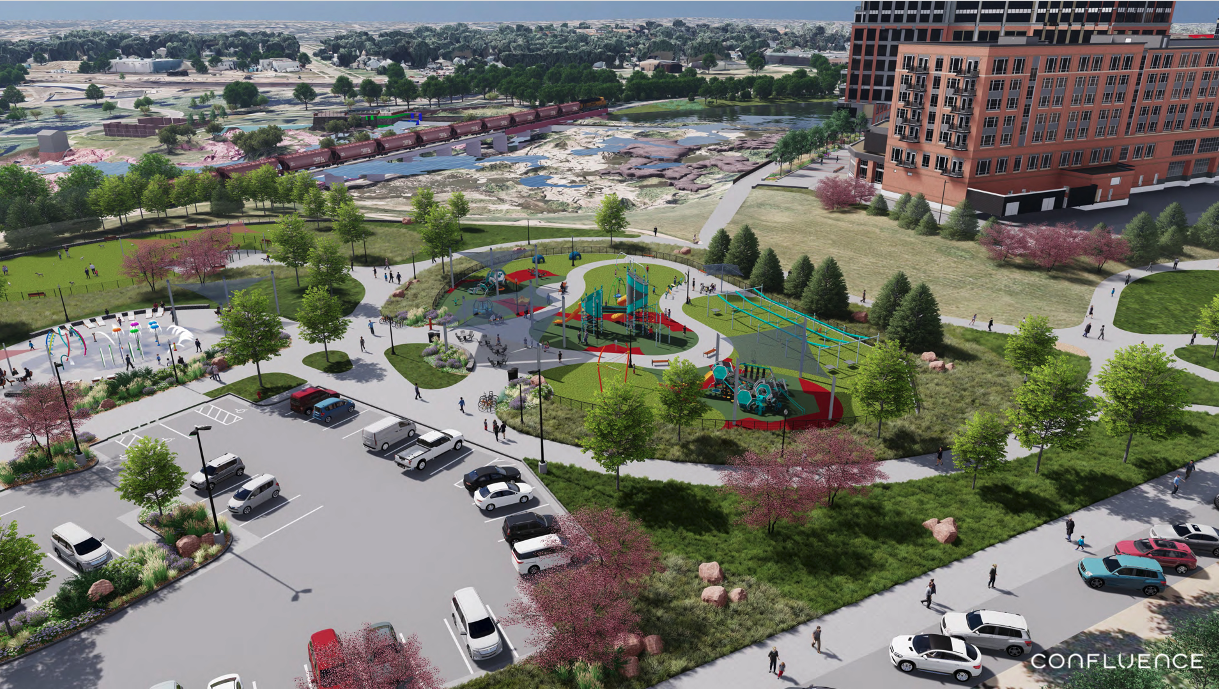 It's located adjacent to Lloyd's new development, The Steel District, where Lloyd also recently announced a donation to name Lloyd Landing, a multi-use plaza that will include its own dog run, gathering space and public art.
"Jacobson Plaza is a transformational investment and we couldn't be more excited to support it," said Lloyd CEO Chris Thorkelson. "And we think this dog park is going to be a welcome addition in this area of downtown for those who live and visit here. Our residents love living with their pets downtown, and this definitely will be a popular area for them to have some fun and get to know each other."