Lloyd Companies is proud to announce a significant gift to support the next phase of construction of the downtown Sioux Falls River Greenway.
Lloyd will make a lead donation toward the development of new amenities along the west side of the Big Sioux River and the upper falls. The gift will help fill an anticipated gap in public funding, creating a partnership between Lloyd and the city of Sioux Falls to enhance the area that served as Kiwanis Park and replace the century-old low-head dam.
"We were very honored to be asked by the city to consider this public-private partnership and see it as a true legacy project," Lloyd's CEO Chris Thorkelson said. "We envision this becoming a place that's open and welcoming to the public. It's part of the riverfront and the Falls that used to feel more cut off or privately held, and now we're excited to open it up in a way that will last for generations."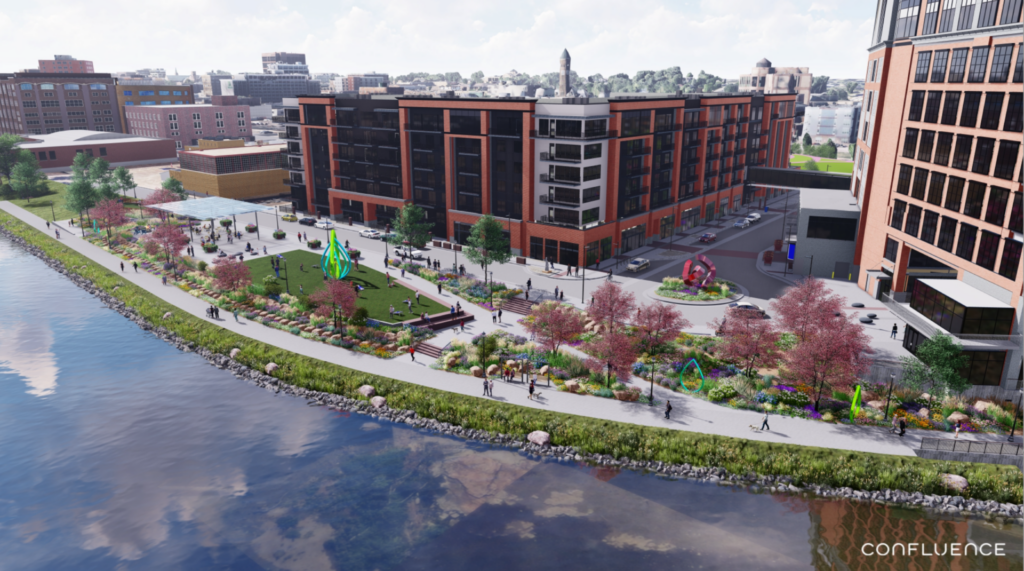 The newly built plaza will be called Lloyd Landing and include multiuse public space – a shelter for picnics or other gatherings, a multipurpose synthetic turf lawn, a small dog run, seating and a photo station. The area also is planned for new public art and future activities including outdoor fitness, food trucks and live music.
"Craig and Pat have been risk-takers since they started their family business over five decades ago. The Lloyd family's tenacity has led them to take the road less traveled filled with unknowns to develop downtown and ultimately transform our skyline," Mayor Paul TenHaken said.
"Beyond who they are as visionary developers and business people, they are amazing human beings and have left their fingerprints all over this community in an incredible way. We're grateful they have been and continue to be true partners with the City, and I am proud to also call them friends."
For Lloyd Co-Founders Craig and Pat Lloyd, the donation has a powerful personal connection. Craig remembers many days walking that stretch of the river with his friend and former city planning director, Steve Metli, envisioning what was possible.
"We'd pick up trash and eat sandwiches and talk about the future. When you look at what's happened in the decades since it's been amazing," Lloyd said.
"You start to forget about how bad things used to be there. As a company, we've been able to put a good footprint already in that area of downtown with more to come with the Steel District. For us, the donation is about being a part of the good stewardship that's moved downtown forward for years."
For Pat Lloyd, investing in the parks system is equally personal. She served for a decade on the board of the city's Parks and Recreation department and has always wanted to help make improvements to the parks system.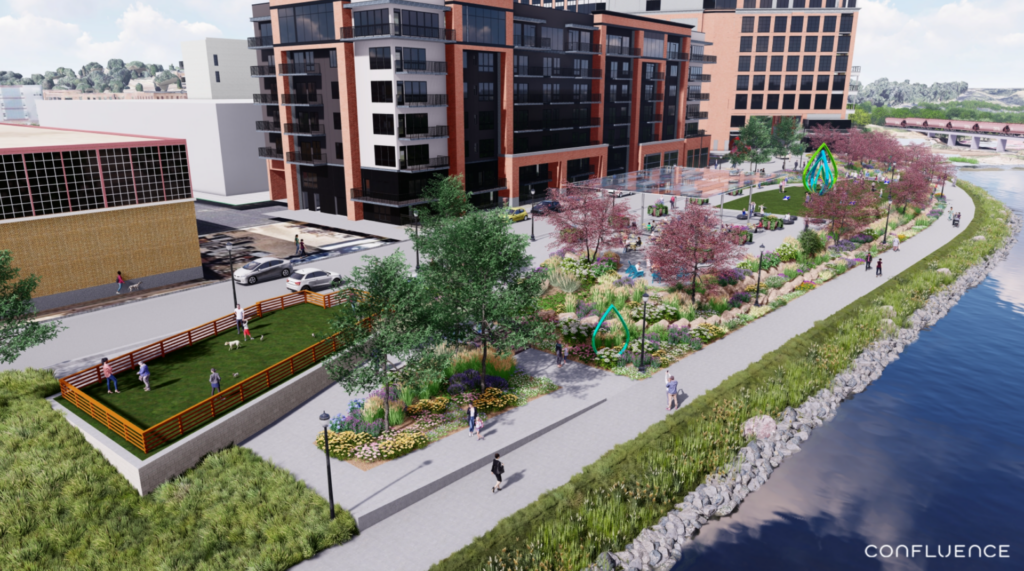 "We always wanted to give something to Falls Park, and this is just the perfect opportunity," she said. "Our parks system is outstanding both because of our public investments and the team behind them but also because people who care deeply about the community step forward to make it even better."
For the Lloyd family, Lloyd Landing represents an ongoing, generational commitment to the community where it's done business for more than half a century.
"We love the idea of gifting a park for the entire community to enjoy, and where Craig and Pat's grandchildren, great-grandchildren and beyond can come and appreciate what they began and what our family built upon to help make Sioux Falls a better place for everyone," said Christie Ernst, Lloyd Executive Vice President of Property Management.
"Great cities offer destination parks, and we know Lloyd Landing will help Sioux Falls and Falls Park continue to build on the incredible development that's already being built here."
The city will bring the Lloyd donation forward through the City Council in the coming weeks, with a gifting agreement expected to be finalized in July.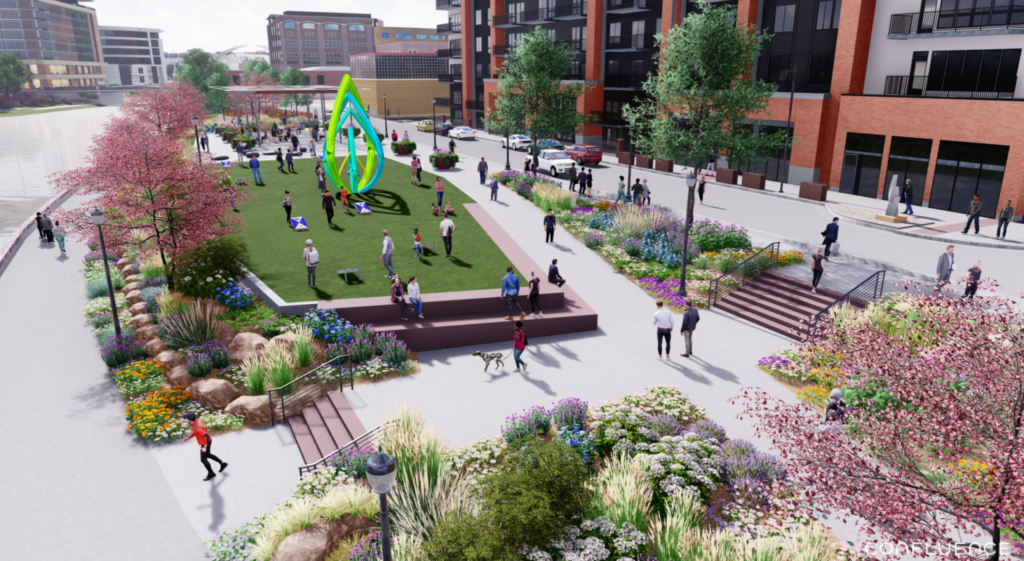 "We are grateful for the Lloyd family's generosity to see the completion of the third phase of the Downtown River Greenway. Their philanthropic leadership and service to Sioux Falls, especially downtown, is what enhances the quality of life in the city," said Don Kearney, Director of Sioux Falls Parks & Recreation.
"The Lloyd family's gracious gift will help us engage residents and foster a sense of community along the river adjacent to their signature project, the Steel District."
The city plans to bid the River Greenway project later this year with a goal of finishing construction in the first half of 2025.