The first phase of construction is underway at The Meadows on Graystone, a new Lloyd Companies apartment community on the southeast side of Sioux Falls. This initial phase will consist of 48 apartment units in three buildings and will offer all the benefits of living on Sioux Falls' Southside at a reasonable price. At Lloyd Companies, our vision is to improve the quality of life for everyone around us and the Meadows on Graystone was birthed out of that philosophy. We believe The Meadows will have a positive impact on the lives of those who are fortunate enough to call this community home.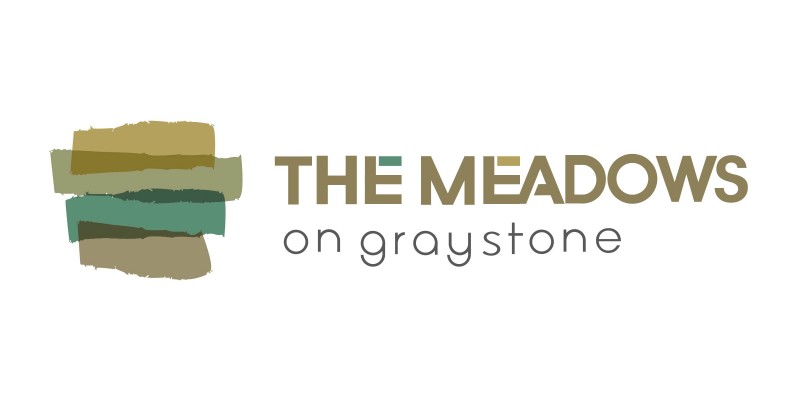 The Meadows on Graystone's neighborhood is its greatest feature. Set on the shore of Whispering Woods Pond and a crosswalk away from Harrisburg's Horizon Elementary School, The Meadows' offers a short and safe walk to school along with its scenic and quiet setting in southeast Sioux Falls. Its location near 57th Street and Graystone Avenue also provides easy access to shopping and dining nearby. The area's allure continues to drive residents, shops, and restaurants to the neighborhood, making it one of the most desirable places to call home in Sioux Falls.
Our team will have apartments available by October 1st. A one-bedroom unit will rent for $750 a month, while rents for two and three-bedrooms will be set at $950 and $1,100 a month, respectively. Interiors will be equipped with new finishes, including black appliances, central heat and air, and in-unit laundry facilities. On-site garages will be available for a small additional fee as well.
We're excited about the future of The Meadows' neighborhood. Public and private infrastructure development will continue to stimulate the area, as the City of Sioux Falls is paving Sycamore Avenue from 57th Street to 69th street, and Graystone Avenue will be completed from 57th Street to Brewster Avenue. The Meadows' idyllic setting near Whispering Woods Pond, and the access it has to schools, shopping, and dining will only continue to improve in the years to come. We're can't wait to watch this community grow.