There's nothing like living downtown – and we've got your next loft waiting for you.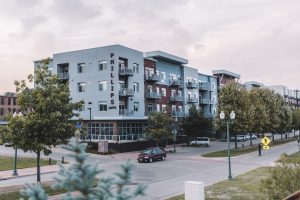 Lloyd Companies is proud to host and sponsor the annual Downtown Sioux Falls Loft Tour, this Saturday, July 18 from 11 a.m. to 3 p.m. Visit The Cascade at Falls Park between 10:30 a.m. and 2:30 p.m. to purchase a pass and receive a map of all participating properties.
"If you've thought about making the move downtown or are already here and looking for your next home, this is the time to come check it out," said Drew O'Brien, Lloyd Companies Regional Manager.
"You can spend a couple of hours and learn more about lofts that fit a huge range of lifestyles, budgets and location preferences."
The cost is $5 per person, and kids 12 and under are free.
The Cascade at Falls Park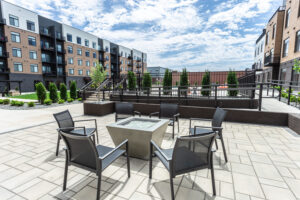 "Because you'll be at the Cascade already, you'll definitely want to take a look at our newest downtown living option," O'Brien said. "It's unlike anything we've offered before and our residents are absolutely loving it."
Cascade residents enjoy limitless opportunities for socializing and unwinding, with an unbelievable courtyard featuring a C-shaped pool, outdoor kitchen, dog park and bocce court.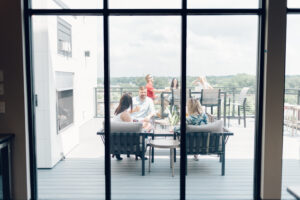 Inside, multiple community spaces and a rooftop patio allow for gathering around a fire, entertaining friends or even getting some work done outside your loft.
"We've had incredible demand for lofts at The Cascade," O'Brien said. "There aren't very many left, but this is a great time to come learn more about the property and either snag one of the few Cascade lofts still available, join our waitlist for when your ideal loft becomes available, or consider moving into a nearby property where you can still purchase a membership for the amenities at The Cascade."
Phillips Avenue Lofts, Uptown Exchange Lofts, Larson Square Lofts and River Tower Apartments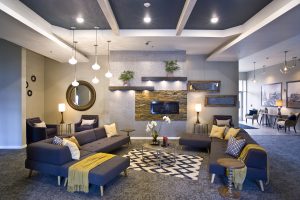 Lloyd Companies will offer a look at several other downtown living options during the loft tour, including nearby Uptown buildings and the recently renovated River Tower apartments further south.
"We're going to be careful with this year's loft tour to not have too many people in and out of the buildings," O'Brien said. "If we have something vacant close to a door, we'll take guests in one group at a time. Otherwise, we'll have a ton of information and virtual tours, as well as our knowledgeable team, to share information about the property and can always arrange a private showing at a different time. We continue to see incredible demand for downtown living and are excited to expose more people to this fantastic lifestyle."
To learn more about the DTSF Loft Tour, sponsored by Lloyd Companies, click here: https://dtsf.com/event/downtown-loft-tour-2020/