Empire Place has added another exciting new national tenant: Buff City Soap.
Shoppers are going to love its fresh, all-natural approach, with handmade, plant-based soaps, shower gel, bath bombs, laundry soap, foaming hand soap and more.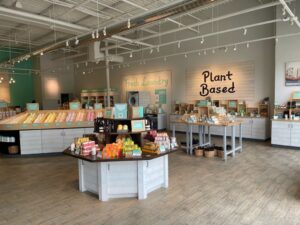 "This is such a fun, fast-growing retailer and it is a perfect addition to the mix of tenants at Empire Place," said Lloyd Companies' Raquel Blount, who handles leasing for Empire Place.
All products are handmade in the store, and customers can even give it a try! An in-store makery allows them to add colors and fragrances and helps mix products.
"It's a very interactive experience, you can see why they're adding locations so rapidly. We're really excited they've chosen Empire Place for their first store in South Dakota," Blount said.
"This definitely builds on the success we're seeing with that development – Chipotle is seeing very strong response from our market and we are actively negotiating on every space that is available in the two multi-tenant retail centers that are under construction, plus planning for more."
Franchisee Curt Bowen is originally from Sioux Falls and opened two Buff City Soap locations in Nebraska, with plans to add 40 more.
"I love the area, the fact that the first Chick-fil-A in the state is going to be in our parking lot, and the tremendous traffic- the street count is insane," Bowen said. "What can you not like about it?"
Click here to learn more!