Lloyd Companies is pleased to announce Edgewater Villas, an apartment project by Black Diamond Development.
This new community will bring needed living options to the bustling area of 85th Street and Minnesota Avenue.
"Crescent Venture Capital is excited to bring Edgewater Villas to this premier Sioux Falls location," founder Kevin Tupy said.
"This up-and-coming area has really arrived, with convenience options for groceries, medical care and other services. It's time to provide additional housing so more people can take advantage of it."
Lloyd Companies will manage the new 144-unit townhome community under construction east of the intersection of 85th Street and Minnesota Avenue on the north side of 85th Street.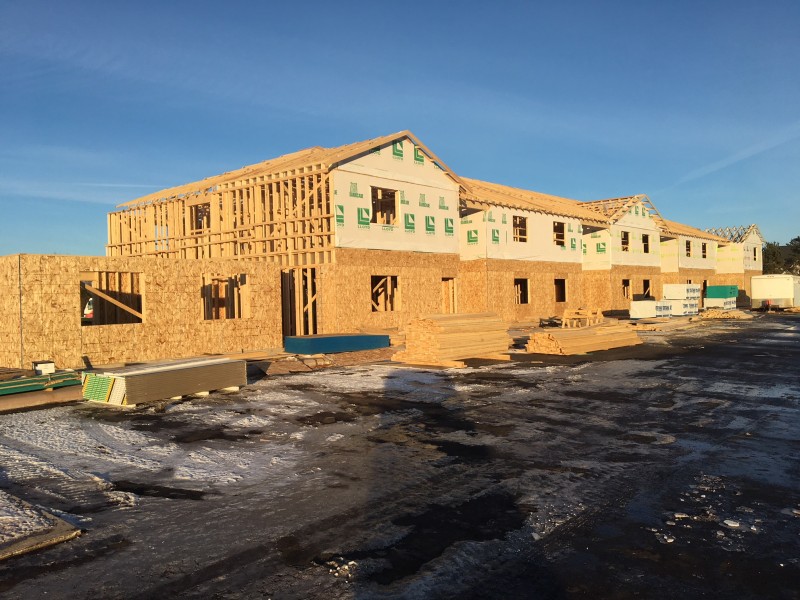 The $14 million project will be built as nine 16-unit buildings with classic finishes including wood-look floors, dark cabinetry, black appliances, white trim and modern grey carpet. Amenities will include an outdoor pool.
"Edgewater Villas is similar to other popular apartment communities we have developed and managed in recent years, and we expect the market will respond very positively," said Erica Beck, vice president of development at Lloyd Companies. "The area around 85th and Minnesota offers convenient shopping and dining, close proximity to outstanding schools and easy access to the interstate with even more transportation options to come."
These one, two and three-bedroom townhomes will range from $795 to $1,125 per month.
Construction is on schedule for the first residents are scheduled to move in next spring.
VanDeWalle Architects designed Edgewater Villas, and Lloyd Construction is the contractor.
For pre-leasing information, call 605-334-RENT.