The latest retail building at Dawley Farm Village is just starting to look like a retail center – and it's already fully leased with businesses.
That goes to show the strength of retail at Dawley, which is finishing its first phase of development and shifting its focus to what's next.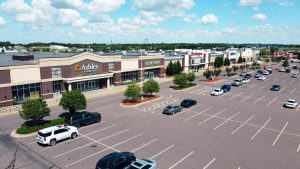 "We have such a strong lineup of retailers at Dawley, and the success of the early tenants has driven others to open and enjoy similar success," said Raquel Blount, Vice President of Commercial Real Estate for Lloyd Companies, who represents Dawley Farm Village.
"We hear from many retailers that their sales are incredibly strong here, as good or even better than their counterpart location in our market. That says a lot about the east side, this development and our ability to support even more growth here."
The newly filled retail center includes Crumbl Cookies and Buff City Soap, both of which are scheduled to open by the end of the year. It's located near the 18th Street entrance of Dawley and developed by Cresten Capital Holdings.
Additionally, a new nail salon from a longtime operator in Sioux Falls will fill the remaining space, along with a final lease that is yet to be announced.
"Our nail salon owner has several other successful locations in Sioux Falls, so we know he will enjoy a similar experience at Dawley Farms," said Lloyd's Scott Blount, who leased the nail salon space.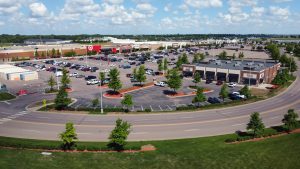 "The population growth on the east side combined with our increase in office activity and the future Active Generations all support personal services like a nail salon, which is why you see these leases and you'll likely see more of them."
Milan Laser Hair Removal also plans to open its second Sioux Falls location at Dawley Farms in the retail center that includes Kay Jewelers.
Click here to learn more about leasing or purchasing space at Dawley Farm Village.