Get ready to spend part of your Saturday exploring all that's new to do at the Washington Pavilion – with free admission courtesy of Lloyd Companies!
To celebrate our 50th anniversary, we're sponsoring a free day for all, from 10 a.m. to 5 p.m. on Nov. 12.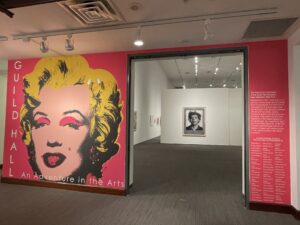 That includes the Visual Arts Center, Kirby Science Discovery Center and the Wells Fargo CineDome.
"We've enjoyed celebrating our landmark year in many ways throughout 2022, and we wanted to share that with a gift to the entire community," said Mary Lloyd-Huber, who manages Lloyd's philanthropic mission. "If you haven't visited the Pavilion lately, there's absolutely never been a better time."
What can you expect? Something for all ages and interests!
The Visual Arts Center recently welcomed Guild Hall: An Adventure in the Arts, a once-in-a-lifetime visit from more than 70 original works by 50 of the country's most celebrated artists like Andy Warhol, Jackson Pollock, Roy Lichtenstein and more.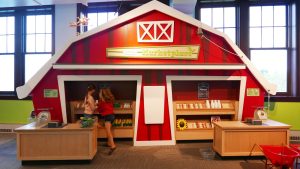 If you – or your kids – love dinosaurs, you're going to spend hours immersed in new additions at the Kirby Science Discovery Center, where there are more than 100 interactive exhibits. Explore the Prehistoric Adventure Climber, drive a "Jeep" through prehistoric South Dakota and learn through gaming at the new Extinction Escape.
Love a good film? The CineDome will deliver there. Between the new "Train Time" and favorites "Superpower Dogs" and "Dinosaurs of Antarctica," there will be showings throughout the day and something for every movie-goer.
"The Washington Pavilion is a perfect example of the kind of experience you won't find anywhere else but Sioux Falls," Lloyd-Huber said. "It's one of the countless reasons we're proud to be helping build this incredible community."
Throughout our 50th anniversary year, Lloyd Companies also has been recognizing those organizations that contribute to a better quality of life in all the communities we serve.
We're honoring two dozen nonprofits with a $1,972 donation – honoring 1972, the year we were founded.
"We've loved recognizing these outstanding organizations and we're not done yet!" Lloyd-Huber said. "It's been an incredible year of celebrating and saying thank you."
You can continue to nominate deserving nonprofits through Nov. 11, and stay tuned to learn more about our winners in the months ahead! Nominations will be accepted for donations that will be awarded in November and December.
To submit a nomination click here and fill out the form.