Lloyd Companies is about a month away from residents moving into the second and newest building at the downtown Sioux Falls Cascade project – and it's already more than half leased.
"Interest has been incredible," regional manager Drew O'Brien said. "Leasing has been going amazing, and our move-in got pushed up to early March because construction is ahead of schedule, which is definitely a fun experience."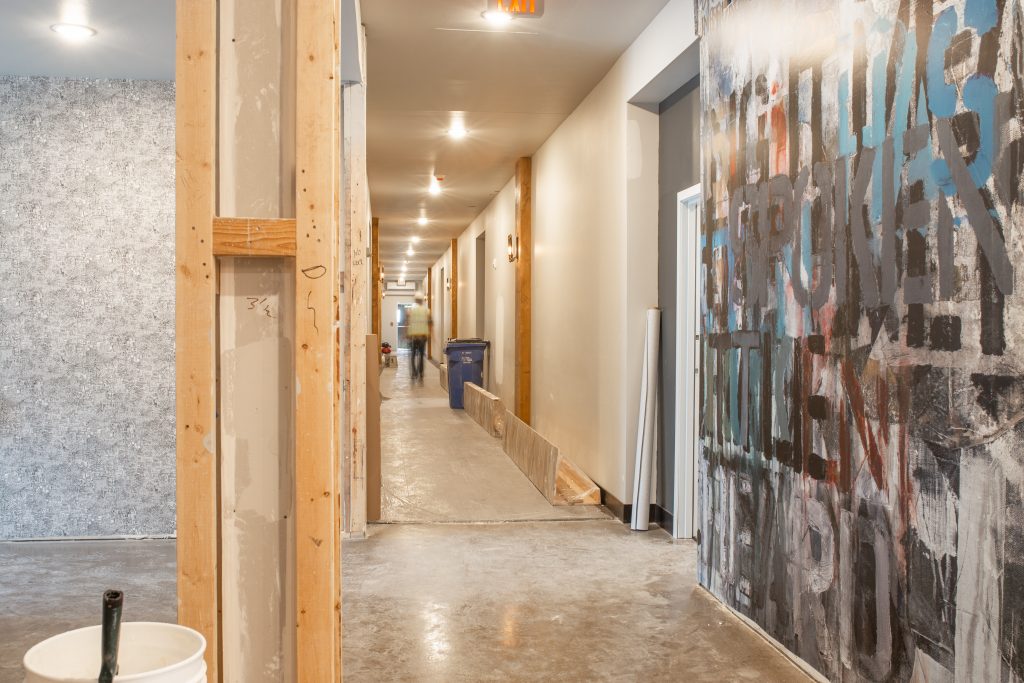 The finishes in building 720, or Building "B", as it's referred to, are an "urban-artist" style "that's a mix of raw materials, woods, and concrete floors in some places mixed with art and murals on the wall and really interesting wallpaper. You'll be able to tell it's a different vibe."
The 69-unit building has seen especially strong demand. The Cascade's market-leading community space includes multiple gathering areas where you'll always find people, he added.
"People aren't spending a ton of time in their homes. They're spending it in the community space," O'Brien said. "There are always people there with a laptop out, or at a table working, or just hanging out. I can tell from the marks in the pool table that it gets used all the time. Our top-floor Metli Lounge sees more action in the summer, and every single night it's warm enough there are people up there having drinks."
Building 720 has some two-bedroom lofts left and a small number of two-story townhome-style units left, which are becoming increasingly sought after.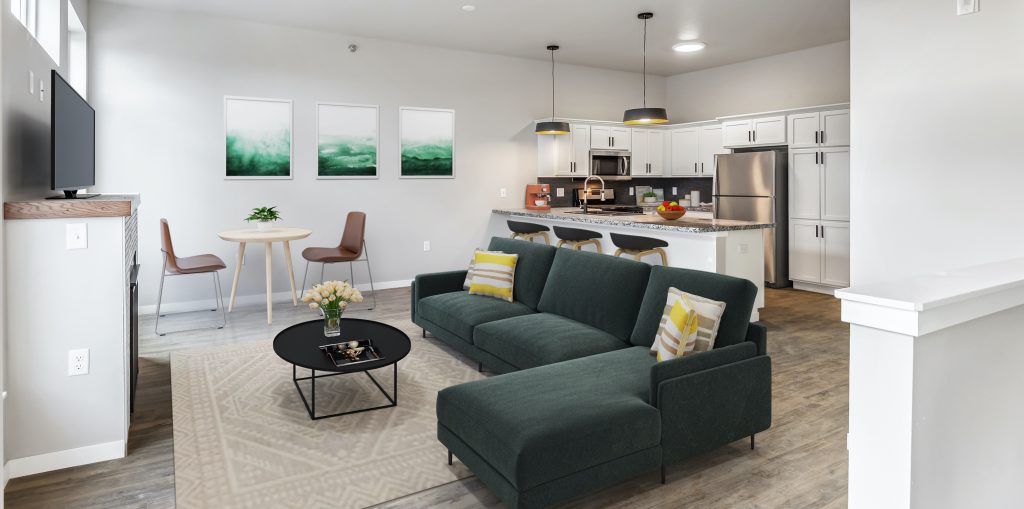 "I anticipate by the time we begin moving people in there will be very few left," O'Brien said. "And Building A has been doing very well. I'm ecstatic about how the whole property is performing."
This spring, the Cascade will unveil its new courtyard, a fabulous mix of amenities including a C-shaped swimming pool, outdoor dining area, dog park and green space.
"I'm just excited to see it get open and see the same energy from our community spaces out there," O'Brien said.
Businesses along the first-floor boardwalk continue to open. Layered Elements, a home furnishings and décor business, opened in January, and the convenience store The Root Cellar plans to open in the coming weeks.
"We continue to see good interest from commercial tenants and anticipate more leasing announcements soon," O'Brien said. "The entire project just continues to be a terrific success story."