Lloyd Companies is honored to announce it has been named as one of Prairie Business Magazine's 50 Best Places to Work in the Northern Plains for the sixth consecutive year.
Employees nominate their organization with anonymous satisfaction surveys and the magazine uses the survey results to recognize the 50 best. Topics in the survey include employer benefits, workplace culture and employee morale. This year, there were nearly 1,500 nominations.
Winners will be included in the magazine's September issue.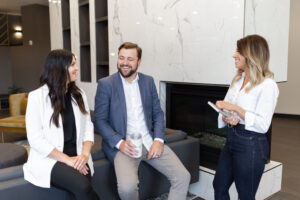 "What's so gratifying is that Lloyd Companies looks incredibly different today as a company than it did the first time we were honored with this ranking," Lloyd President and CEO, Chris Thorkelson, said.
"Over the past six years, our team has grown, we have expanded into different markets and added new divisions, and our employees continue to give us high marks as a place to work. More people are having the same great experience we built our company on almost 50 years ago which is incredibly rewarding."
The Prairie Business rankings were among the most competitive in the magazine's history.
"We are very happy with the number of nominations we received this year," said Andrew Weeks, editor of Prairie Business. "Learning about the successes of these companies is even more meaningful when the employees announce them – and this year they announced them enthusiastically."
Weeks said employees respond positively when they feel they are valued by their employer and have the opportunity to grow.
"Business is a two-way street. It's easy for employees to go the extra mile when they feel appreciated by their employers," he said. "And from the nominations Prairie Business received this year, it's easy to see that the selected companies truly do value their employees, and vice versa."
Lloyd has grown to 185 team members and anticipates continuing to build its best-in-class workforce.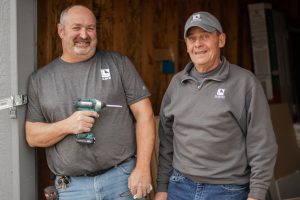 "This year has certainly brought uncharted waters to our employee experience, but we've stayed committed to the fundamentals that contribute to our employees' satisfaction," Lloyd Chief of Staff, Becky Word, said.
"The basics – communication, open leadership, opportunities to grow professionally and recognition of each individual's unique situation and needs – are still what employees look for and we're committed to delivering that for them."
Lloyd would like to add an extra congratulations to fellow South Dakota companies that also made the list:
Architecture Incorporated
Banner Associates
Cornerstone Bank
HDR
MarketBeat
RCS Construction
TSP