It was time to celebrate in downtown Rapid City this week, as Lloyd Companies officially kicked off construction of its Block 5 development.
Our team held a groundbreaking on June 14th in partnership with Elevate Rapid City, the community's Chamber and economic development organization, both to shovel a little ceremonial dirt and also to say thank you for the years of work it took to arrive at construction.
"This is a culmination of a long time, more than two decades of thought about how we can improve our downtown," said Tom Johnson, President and CEO of Elevate Rapid City. "Downtown is both the heart and soul of any community. With this project, Block 5, our heartbeat just got a little healthier and our soul just got a little more soulful. We're really proud of what this is going to be."
Block 5 will bring an incredible $80+ million mixed-use development to Saint Joseph Street between Fifth and Sixth Streets. Anchored by a 117-room Hyatt Place hotel, the 10-story project seamlessly blends residential, commercial and visitor space.
It will include 130 luxury lofts, bringing a sought-after opportunity to live in downtown Rapid City that city leaders say will help transform the community.
"This is a project that's going to help with safety, commerce and it's going to make the quality of life in our area much, much better," Johnson said.
Mayor Steve Allender agreed.
"We're going to see tremendous growth in our downtown from this project," he said. "I think we're going to see a change in attitude about our downtown and how it fits into the rest of the cityscape."
Since Lloyd was chosen several years ago as the developer for the former city property, the scope and scale of Block 5 has only grown, said Jake Quasney, Lloyd's Chief Operating Officer.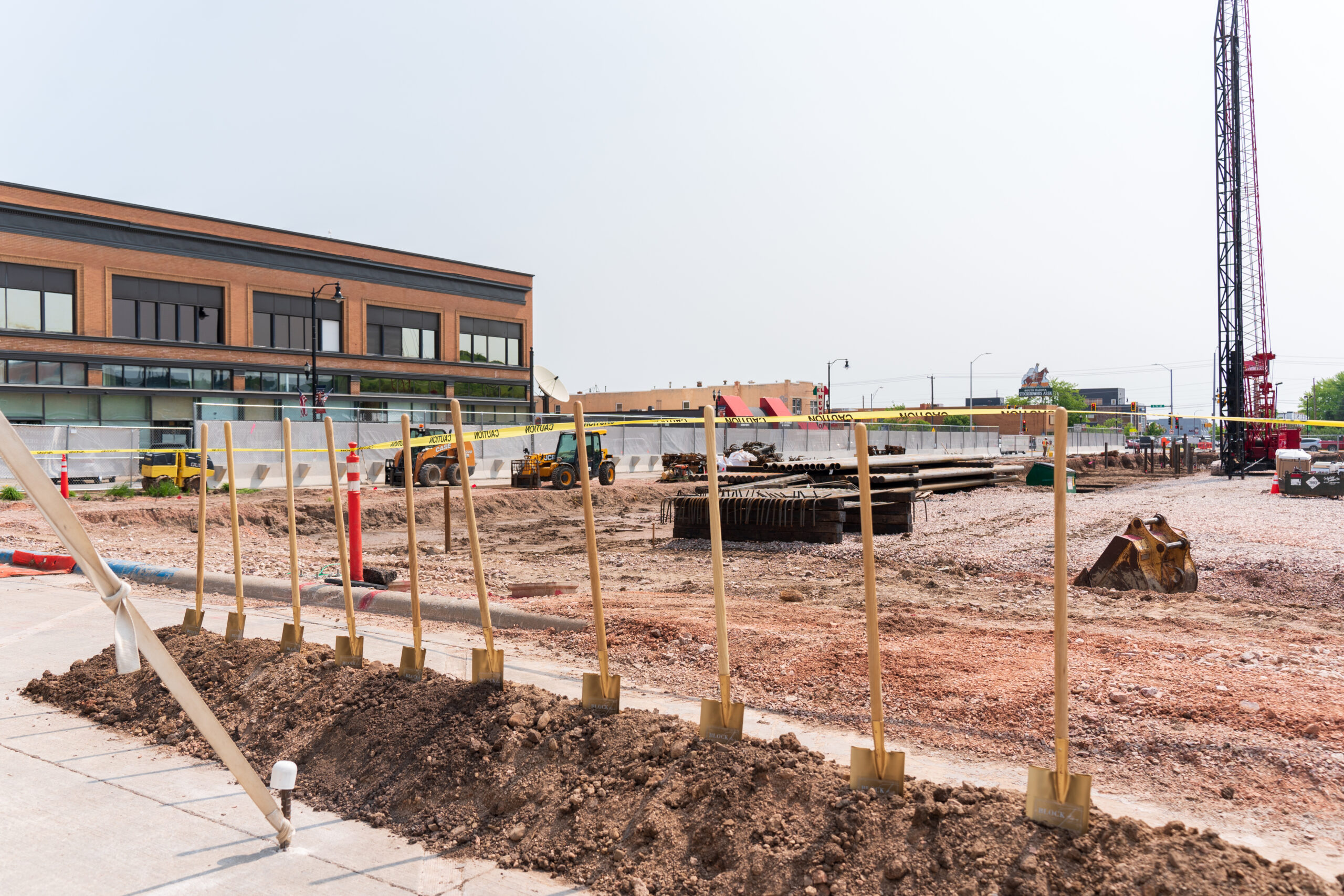 "Everyone stuck with it and now the end result is going to be something pretty incredible," he said. "This community is really on the rise. I'm excited for what is happening here. To see the energy and the environment around here really looks to be a promising future."
Rapid City already is the fastest-growing community in the Midwest, and Block 5 will both support and accelerate that. The hope is to have construction wrapped up in about two years.
"I'm very proud of everyone who has worked to contribute to this being a reality," Allender said. "Lloyd Companies was a standout in the selection process. They've got the vision, they've got the resources and they've got the professionalism. They've got everything it takes to make this a success."
Learn more about Block 5 here!