How do we make our construction and development projects more efficient, design better buildings and save time in the process?
The answer to this question led to Lloyd Design Group, the latest addition to Lloyd Companies' service offerings.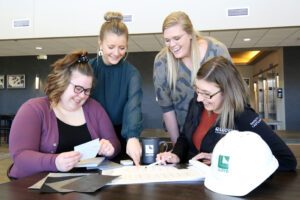 Led by Architect Laura Devine, Lloyd Design Group "really hit its stride this year," Devine said.
Devine, a licensed architect who came to Lloyd four years ago, is joined by two interior designers and an architectural designer.
"We see the efficiency in a one-stop-shop. Having design be part of that and walk alongside development and construction makes a lot of sense. We can be collaborating with them throughout all the design phases. It streamlines the process but we think also leads to a better product," Devine said.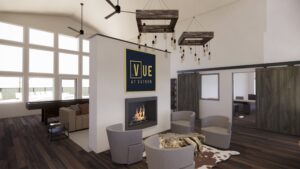 "We're thinking about the unique design at the very beginning of the process, the development stage even, and having those conversations when ideas are easier to integrate."
Lloyd Design Group has been instrumental in several recent multifamily projects, and "giving them a new spin," Devine said. "We've started to give each property its own personality and theme."
You can already get a first look at some of the group's work:
The VUE at Catron located on Catron Boulevard in Rapid City has a modern rustic feel.
The Rowe on 57th located at 57th Street and Bahnson Avenue is an "Instagram-friendly" throwback theme to the 1980s.
The Silos at Ellis Crossing located on 41st Street and Ellis Road will be a contemporary farmhouse design.
Lux North located on 34th Street and Career Avenue will have a Portland artistic vibe, with cool color tones and local art.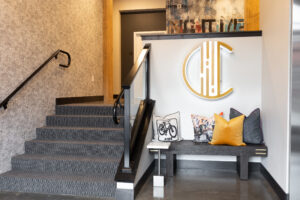 "With all of these projects, we're trying to integrate a more holistic concept throughout the project – architecturally, with interiors and on the marketing side," Devine said. "It's something we've always aspired to do, and with projects like The Cascade and Phillips Avenue Lofts, we have always tried to be at the forefront, but having some of this in-house allows us to take it another step forward," she said.
The Lloyd Design Group is hiring and plans to grow, she added. The blend of experience and talent on the team allows it to deliver both residential and commercial projects.
"There's great diversity on the team and we're excited to continue to put it to work," Devine said.
Learn more about the services Lloyd Design Group offers and the projects they are currently working on here.