Residents in every corner of Sioux Falls will enjoy new living options this year, as Lloyd Companies has big plans citywide.
"We continue to experience historically strong demand for apartments, and we're responding," said Luke Jessen, Lloyd's Vice President of Development.
"No matter what your lifestyle or location preference, we're going to have an option for you."
Here's a look at what's in development and under construction:
The Carlton at Dawley Farm
Eastside living hits a new level of luxury with The Carlton, which just opened its first apartments.
Located at the popular Dawley Farm Village development, The Carlton offers 87 studio through three-bedroom apartments in its first phase, with an additional 65 apartments scheduled to be completed in June.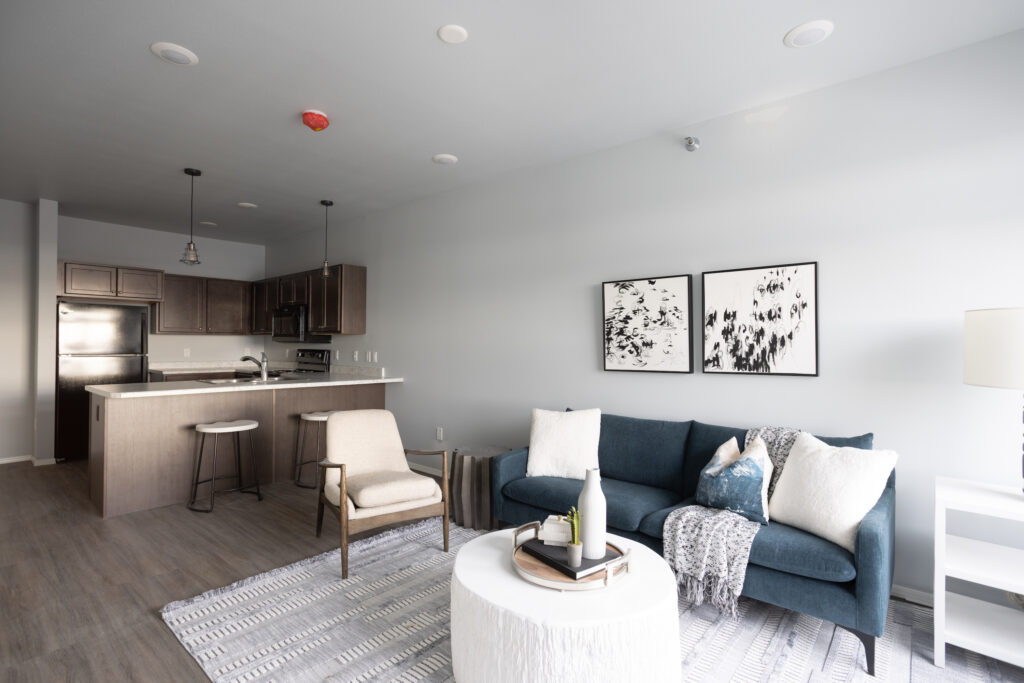 "This building really illustrates the live-work opportunities at Dawley," Jessen said. "Some residents easily will be able to walk or bike to work, or enjoy a very short commute."
The Carlton serves as a bridge between the retail activity on the east end of the development and housing to the south and west.
We're offering amazing amenities with multiple resident lounges, including one with roof patio access, an indoor pool and a large fitness center.
"Another unique feature of this building are the spaces on the ground floor for retail and office uses," Jessen said. "This is a fantastic opportunity for a wide variety of business owners and for residents to have easy access to so many services without leaving home."
The Boundary 
A new home option awaits for residents in fast-growing northwest Sioux Falls. The Boundary is located just to the northwest of Jefferson High School and to the east of George McGovern Middle School.
"It's a great location," Jessen said. "The Boundary will have a unique, outdoorsy feel, which is perfect given this community's proximity to green space and a future connection to the bike trail."
The Boundary will include three residential buildings with a fun two-story clubhouse offering a gaming area, fitness center and outdoor pool and unique pooldeck.
The first building is set to open in April with the other two wrapping up throughout the year. 
The Rowe on 57th Phase II
The second phase of our popular The Rowe in southeast Sioux Falls builds on the community that began in 2020.
Located at 57th and Bahnson, The Rowe offers one through three-bedroom options and will see an additional 108 apartments open between February and August this year.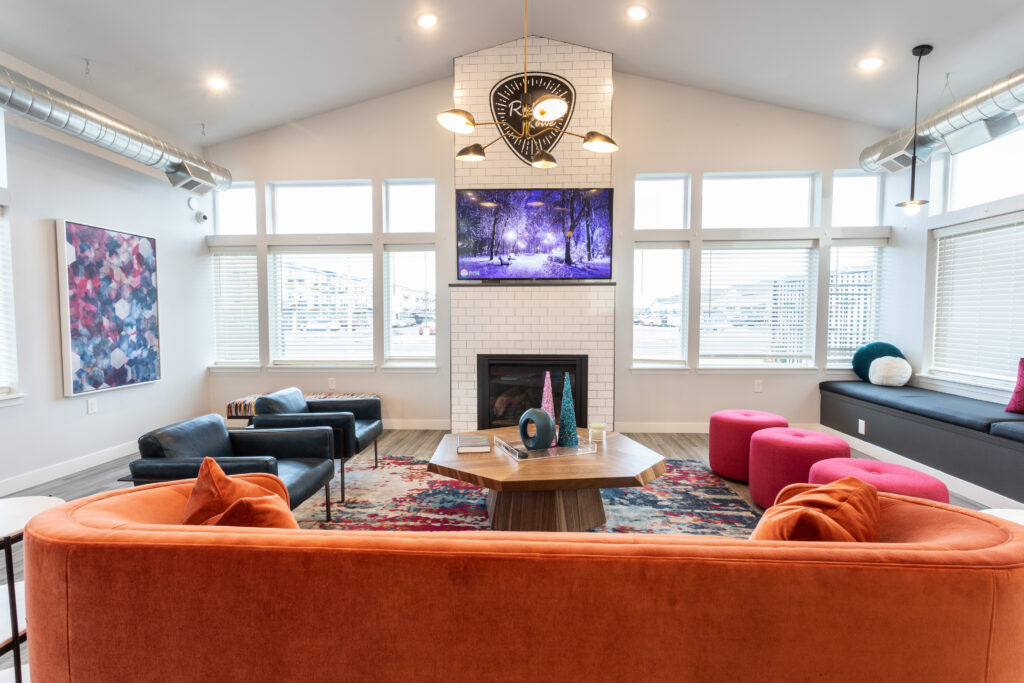 "The first phase has been extremely popular and we're excited to welcome additional residents to the neighborhood this spring," Jessen said.
Residents love The Rowe's convenient location to schools and shopping, along with its 80s-inspired glam design. There's a fun clubhouse, popular swimming pool and community lifestyle.
The Silos at Ellis Crossing Phase II
Just as east-siders love The Rowe, west-siders love The Silos at Ellis Crossing.
This extremely popular community at 41st Street and Ellis Road will add 108 new one through three-bedroom options between February and June.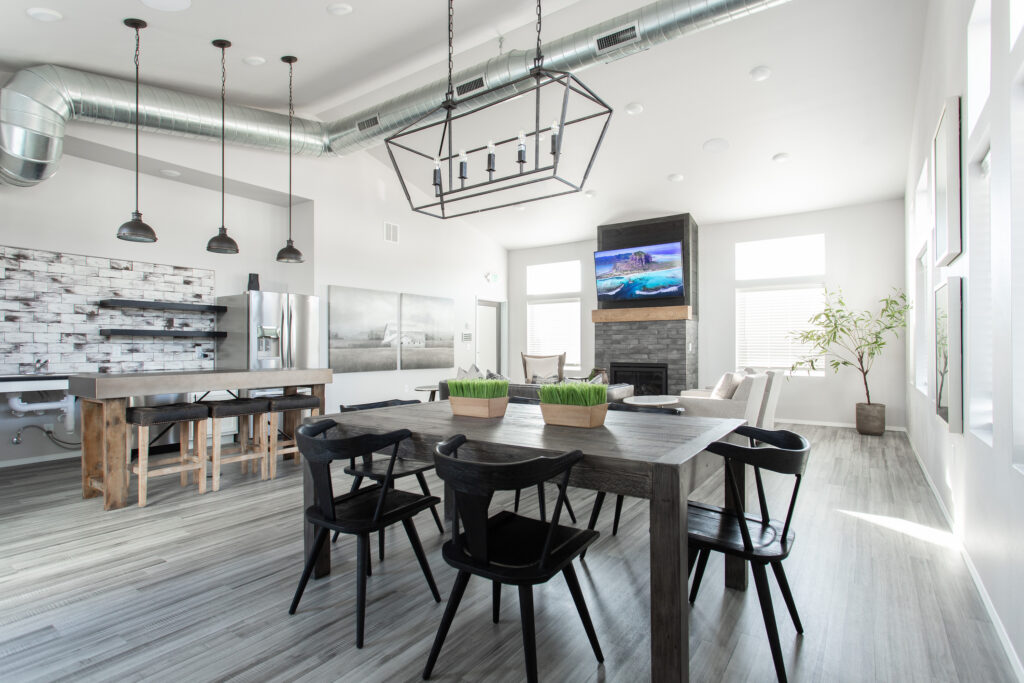 "The first phase of The Silos offered traditional apartments as well as unique farmhouse-style townhomes," Jessen said.
"The second phase will include additional apartments, and we anticipate strong demand based on how desirable this location has become. You're very close to schools, medical services, retail and employment opportunities."
Amenities at The Silos include a large clubhouse, fitness center, outdoor pool and kitchen as well as a playground and dog park that are under construction with the new phase.
The Grove at Ellis Crossing
The Grove is an affordable-housing tax-credit community adjacent to The Silos within the Ellis Crossing development.
"This project is a partnership with Sioux Falls Ministries and is a valuable opportunity to bring affordable housing to a part of the community with strong demand for apartments," Jessen said.
"It's a good example of integrating affordable housing into newly developed areas to provide residents the same great access to services."
The three-story building will bring 35 one through three-bedroom apartments available beginning in May.
The Grove is possible thanks to tax credits awarded by the South Dakota Housing Development Authority.
Jefferson Village Phase II
More affordable housing options are coming to northwest Sioux Falls. Another 29 one through three-bedroom apartment building is being added to Jefferson Village, which is located near the intersection of Maple and Career.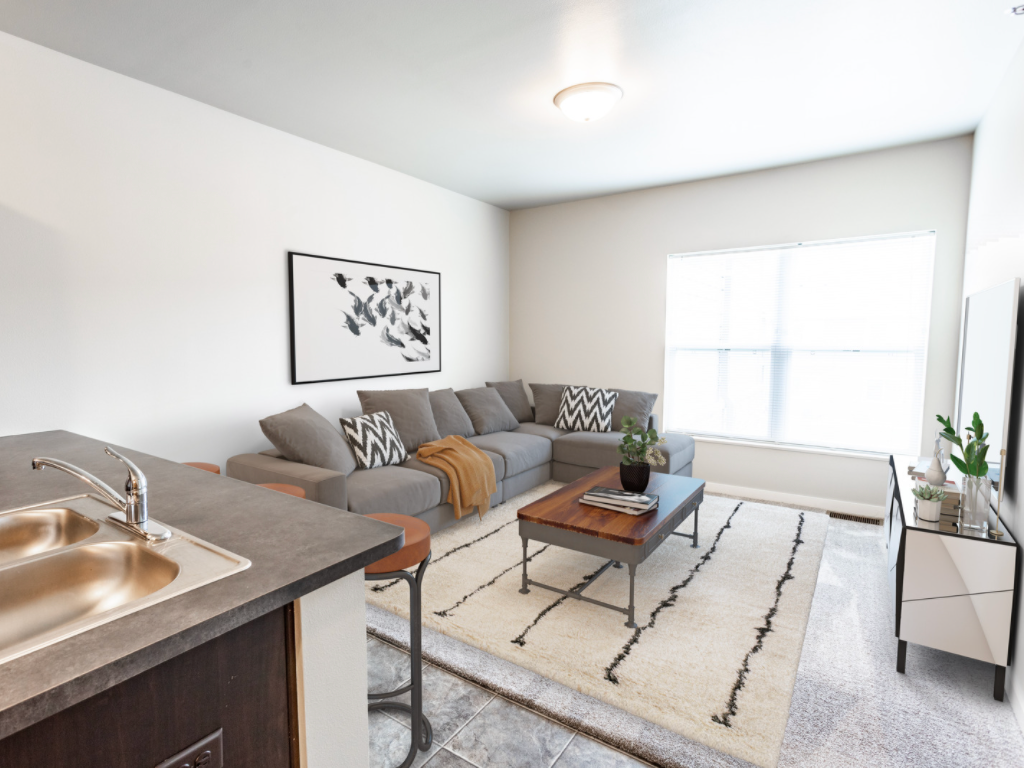 "This is a growing part of the community with so many education and employment opportunities," Jessen said. "We've seen a strong response to our initial apartments and are glad to be able to offer more."
Residents at Jefferson Village also enjoy a community room and playground.
The project is a partnership with the YMCA and made possible thanks to tax credits awarded by the South Dakota Housing Development Authority.
To learn more about any of Lloyd's new living options in the Sioux Falls area, call 605-334-RENT (7368) or visit www.334rent.com.