Lloyd Companies has officially started construction on the first Fleet Farm to locate in South Dakota.
A groundbreaking was held today at the Sanford Sports Complex in northwest Sioux Falls for the 185,000-square-foot retailer, which is scheduled to open in the spring of 2019.
"Before building, we invest considerable research in market research, site studies and development studies," said Tom Carrico, Fleet Farm vice president of real estate and construction.
"We want to vet the developers. And everything we did in this project pointed to Lloyd Companies and this site as a positive for the development. Everything lined up, and we are extremely happy to be here. It's been a great partnership, and the ability to work together to get this thing completed is tremendous. We're very thankful for that."
The store will be the first built using Fleet Farm's new prototype, which features a modern-looking store with lots of light and glass.
"There's not much you won't be able to find there," said Jake Quasney, Lloyd Companies' vice president of real estate and investments.
"It's going to be a huge impetus to development in this part of our community, along with the Great Shots (golf entertainment) facility Sanford broke ground on last week. it's going to be a big driver (of) future announcements."
Quasney thanked Sanford Health and Great Western Bank for their help in putting the development together.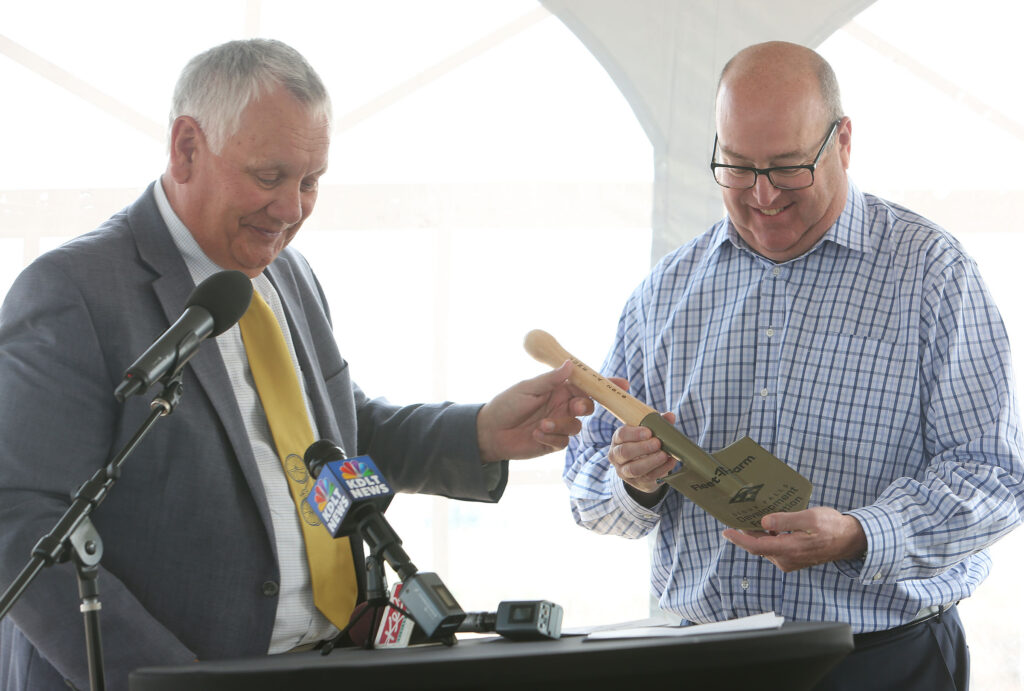 "This is a really exciting opportunity for us to pair two development partners we're building strong relationships with in Sanford and Fleet Farm," he said. "We're excited to be here."
Lloyd Companies is working with Fleet Farm to facilitate aggressive regional growth plans, he said.
"You're going to see a lot more of these stores popping up as you drive around the Midwest."
Fleet Farm's wide variety of merchandise includes a farm division, a pet division, hardware, auto, apparel, sporting goods, hunting, camping and fishing.
It's expected to attract additional retail interest to the area.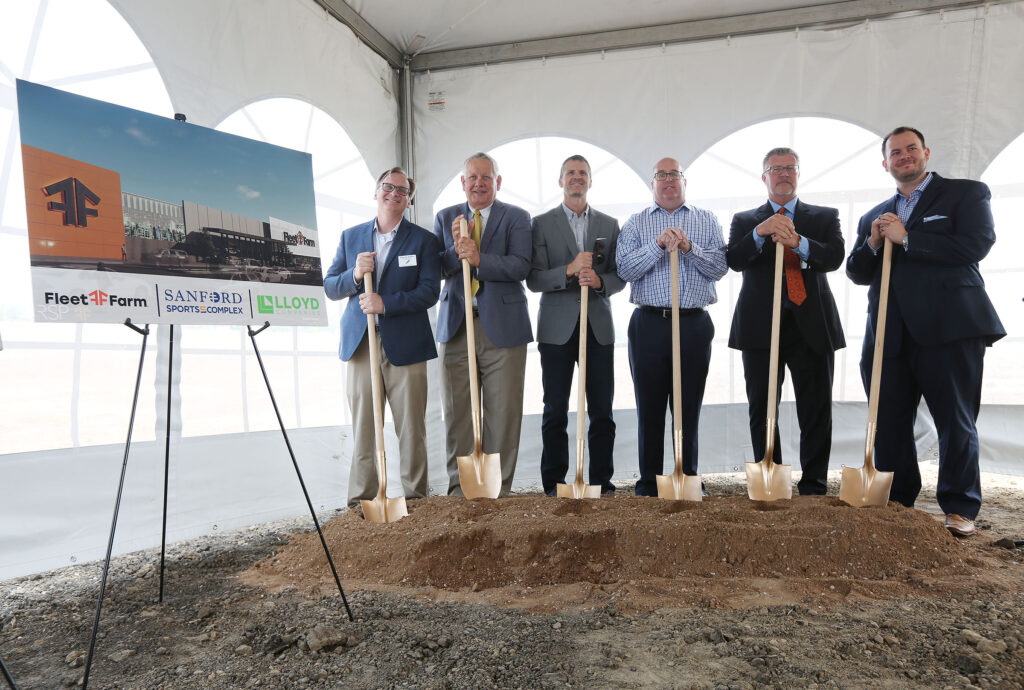 "This area of Sioux Falls, thanks to a tremendous commitment by Sanford Health, is really starting to explode," Mayor Paul TenHaken said.
"We've seen all the sports developments that have happened. It's exciting to see the commerce piece of that start to take effect. We look forward to the sales tax growth and job creation because of this. Thank you to Lloyd Companies for helping be a strong partner and bringing this to the community."
Lloyd Companies has had an ongoing relationship with Sanford Health at the sports complex to assist in developing the area and continues to work on bringing new retail opportunities.
"In addition to all of the sports facilities we have, sporting events, entertainment venues, retail is a very important component to our development strategy," Sanford Sports Complex director of development Matt Ditmanson said.
"Having Fleet Farm here will be that catalyst to see additional retail growth to support this side of Sioux Falls. We appreciate the partnership with Lloyd. We expect that to happen again and again for many years to come."