The skyline of downtown Rapid City has started to change.
Lloyd Companies broke ground this month on Block 5, the much-anticipated $80 million redevelopment of Saint Joseph Street between Fifth and Sixth Streets. Anchored by a 117-room Hyatt Place hotel, the 10-story project seamlessly blends residential, commercial and visitor space.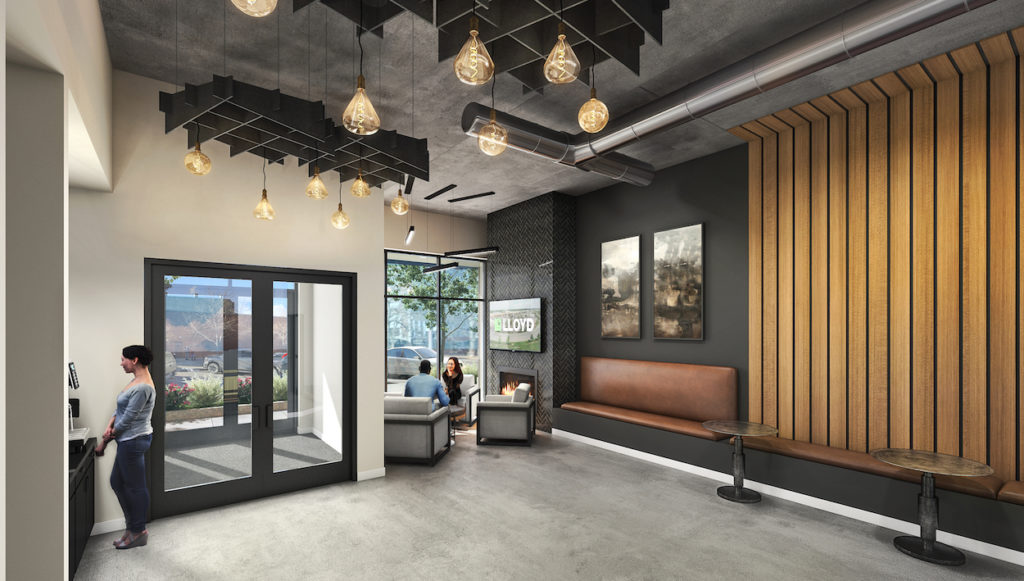 "This project is completely mixed-use: Retail, residential, hospitality and a parking structure," said Luke Jessen, Lloyd Companies' Vice President of Development. "It's huge. It's the first new hotel in downtown Rapid City in more than 30 years."
The first floor includes 7,000+ square feet of retail space in addition to the hotel lobby and 5,000 square feet of meeting space.
"That space can divide to host a wedding or small conference," Jessen said. "And we think it's a fantastic opportunity from a retail perspective to offer tenants a presence at one of the most major intersections in downtown. We've had a lot of interest and hopefully will have a tenant or tenants all built out and ready to go in time for the hotel's opening day."
The Hyatt Place, which will occupy floors two through four, is a strong fit for the market, he said.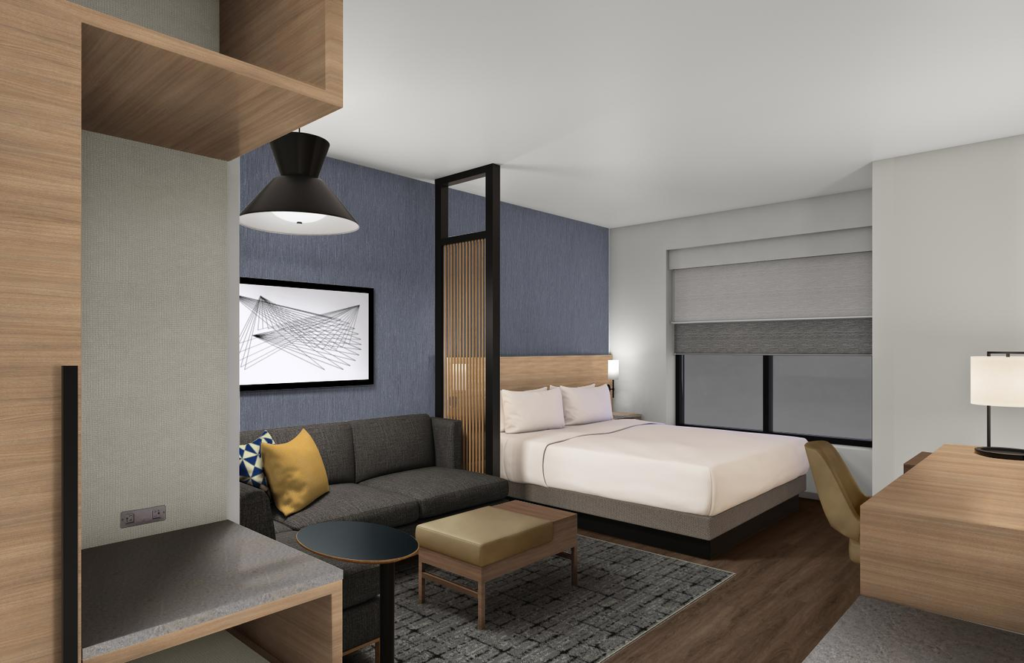 "There's not a Hyatt in all of Rapid City, and this will really serve a two-tiered audience," Jessen said. "They appeal to the business traveler with a clean, modern design, but serve the leisure market well too. They're generous rooms that are well-designed, and we think this will cater to a wide range of travelers. Rapid City just opened the Monument Convention Center, so it will be valuable to have another hotel nearby, and the city has put a lot of focus on its Sixth Street Promenade to make sure Sixth Street is extremely walkable and leads people from the events center into downtown."
The top five floors of Block 5 will be residential, offering a mix of 132 studio, one and two-bedroom apartments.
"Downtown living is something we think Rapid City is more than ready to embrace and we're excited to be able to provide that opportunity," Jessen said. "The entire facility is served by a 330-stall parking structure, which definitely supports the parking needs both for residents and guests." Lloyd was selected to develop the property by Elevate Rapid City through a competitive process in 2019, helping fulfill a broader vision for downtown Rapid City.
"The city and Elevate have been great. This project has been through both COVID and the inflation interest rate environment change, and it's been a resilient project," Jessen said. "The only reason it's moving forward is because Rapid City has worked with us along the way to find solutions and they're as committed to the project as we are."
Block 5 is expected to be open about two years from now.